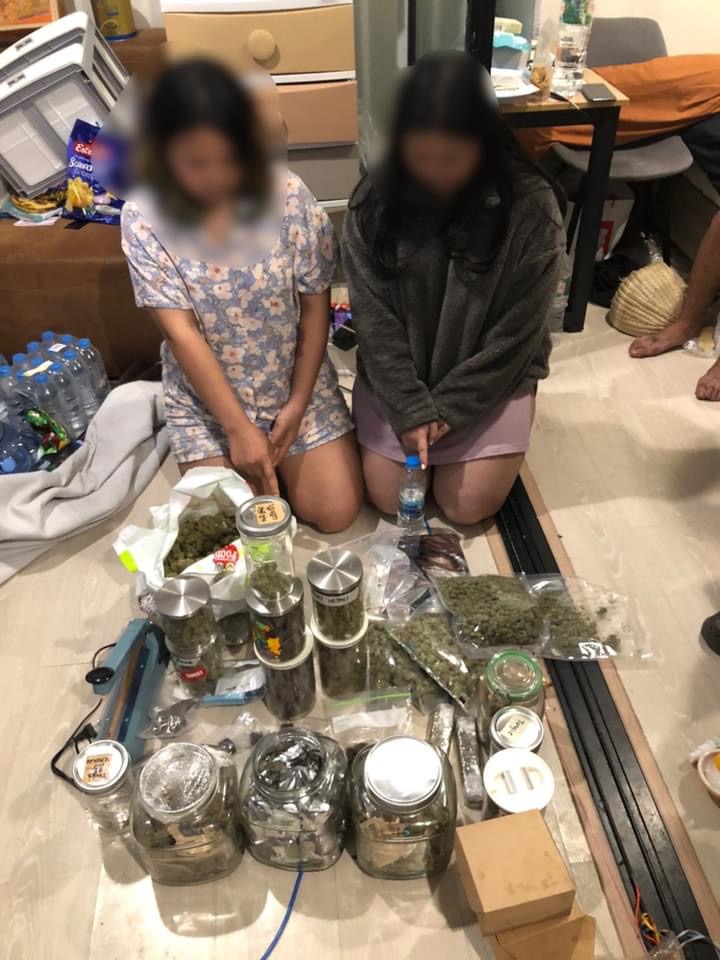 Authorities have arrested three men behind the Line group, "The hippy cookie".
According to police, they were alerted to this application which accepted orders for marijuana cookies through the application.
Over the weekend police placed an order for five grams of marijuana, being quoted 3,500 baht, and told that the delivery would arrive via a Grab driver.
Upon the arrival of the unsuspecting driver, police told him to call the supplier and tell them that the order was to be returned. When the Grab driver went to return the order, police grabbed a man who came down from his building to accept it, following him up to his room where they arrested two other people. Police say that they confiscate 46 items, including cookies, chocolates, and mushrooms.