CityNews – Yesterday morning, April 7, police arrested two Shan men, 28-year-old Jing Lungsam and 30-year-old Mon Lungling on murder charges. Police seized a hoe and a machete, believed to be the murder weapons.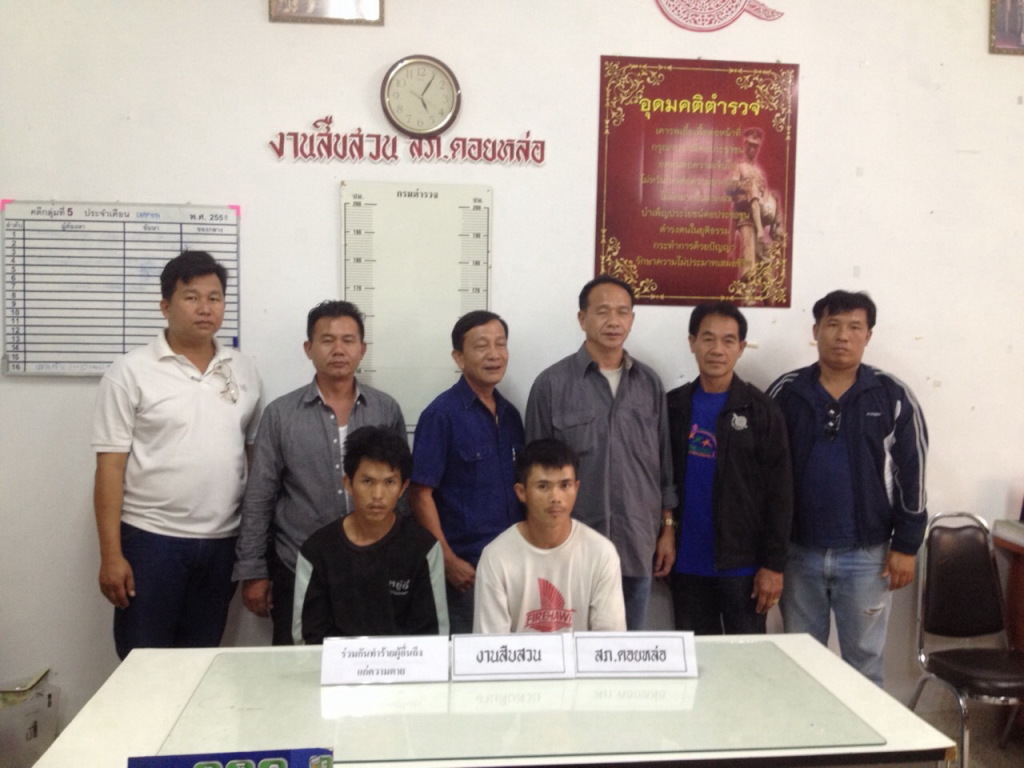 Last Sunday, April 5, the police were informed of a dead man at a warehouse in Doi Lo's Doi Lo sub-district, Chiang Mai.
The man was later identified as 27-year-old Pee Pamad, Shan. He had been cut on the forehead and stabbed in the neck.
An investigation led police to a hut in Doi Lo sub-district, where it's reported the two alleged murderers were hiding.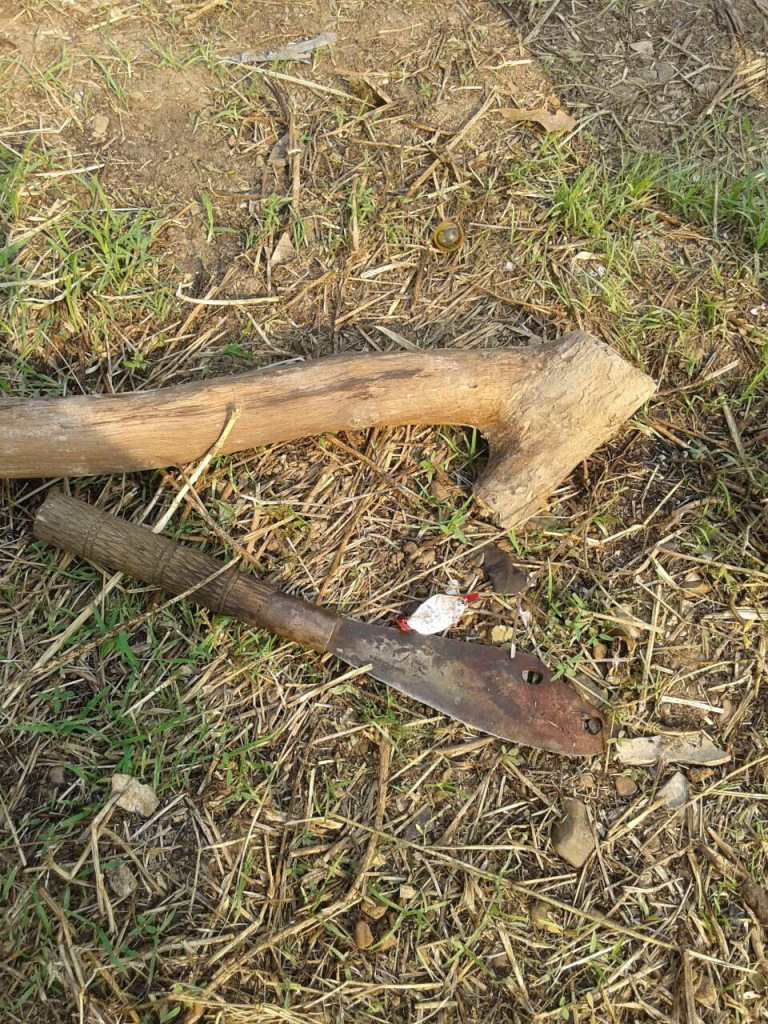 Jing confessed that he had cut Pee on head with the machete, and his friend, Mon, hit Pee in neck with the hoe.
According to Jing, Pee had assaulted his wife, Maejing, and had stolen her underwear on many occasions.
The two suspects will be prosecuted.​