CityNews – Last night, December 15, police and rescue services were called to the scene where a pickup truck fell from the second floor of the parking lot at Central Festival Chiang Mai at around 10.30pm, injuring the driver and passenger.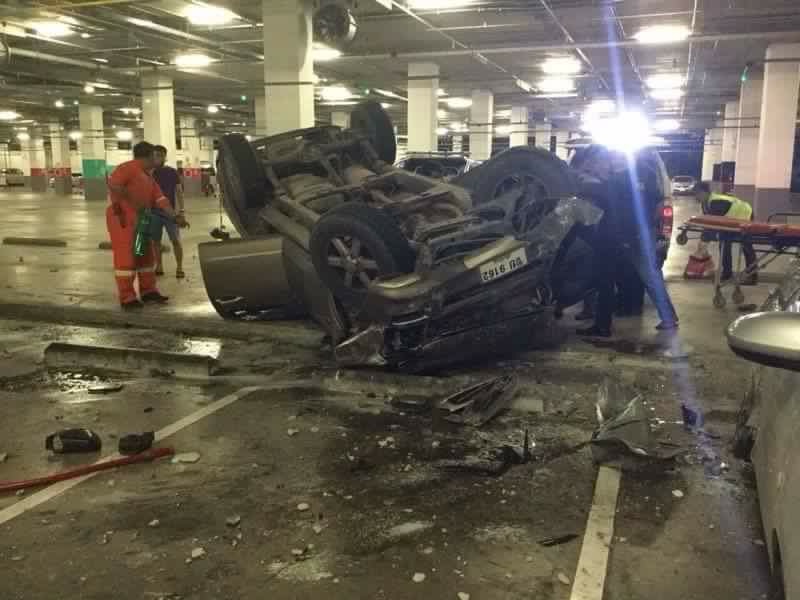 The pickup fell from the second floor, flipped over and landed on its roof. It also hit a car parked on the ground floor.
An 18-year-old man and woman were found in the truck, both suffering injuries from the accident. The man had a wound on his head and body while the woman was unconscious and had broken her left leg.
They were both rushed to hospital.
Witnesses say they heard a loud bang when the pickup alledgedly crashed into an iron barrier on the second floor before breaking through and falling to the ground floor.
Fortunately, not many people were around as it was after closing hours, with only staff and people visiting the cinema.
Police believe the accident occurred because the driver used the wrong gear while descending.
Once the injured couple have sufficiently recovered, they will be interviewed by police to determine what happened.