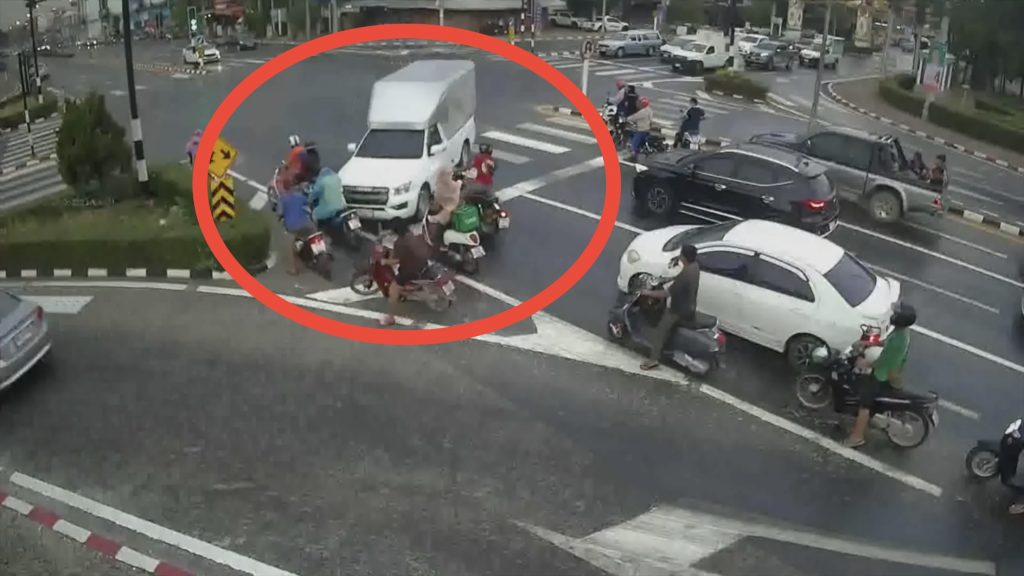 CCTV footage from Sankampaeng captured a horrific accident at the Bo Sang intersection late Monday. A pickup truck driving at speed is seen heading from the Bo Sang area towards the intersection as the light was yellow, ploughing into a group of motorbikes stopped at the lights on the other side.
Five motorbikes were hit in the incident and five people with injured, with one man in critical condition.
A representative of the traffic police told CityNews that this intersection has seen many accidents in recent years, mostly caused by speeding drivers who cross the intersection when the lights are not green. The traffic police will be reassessing the intersection to see how they can improve safety.