CityNews – On Tuesday, 29th April, the Police Department of Nakornthai, Phitsanulok received a call reporting that Mr. Kumsaen Prompoad (50) had died after he was found stung to death by bees.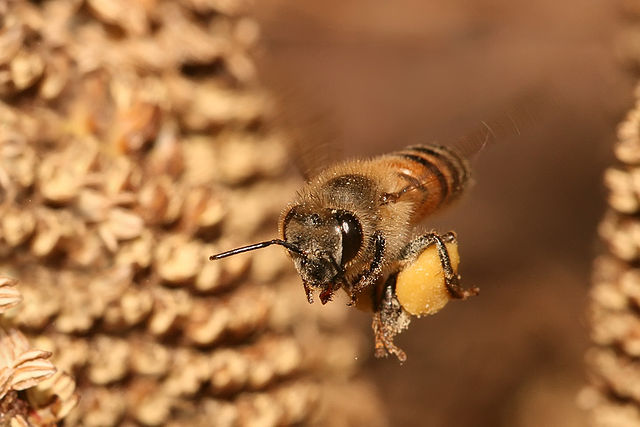 Mr. Kumsaen's wife was at their home in the Baan Prao subdistrict of Nakornthai when she called the police reporting her husband had not returned from collecting honey. After entering the jungle, the body of Kumsaen was found in a tree roughly 6 – 7 km from the local village.
The tragedy struck while Kumsaen was attempting to collect honey from a large hive at the top of a 50-metre-tall tree, deep in the jungle. The investigative inspector had to rely on the skills of a local man to help retrieve the body from the tree, taking over two hours to complete.
The wife of Mr. Kumsaen explained to the police that on April 27, her husband who is a professional 'hunter' who collects food and wild produce to sell, had entered the jungle as usual but did not return. After calling his mobile phone resulted in no answer, the whole family set out on a trail they knew he used often. Mr. Kumsaen had previously mentioned he wanted to collect the honeycomb from a massive bees hive, that he had noticed a few days prior.
The investigation concluded that Mr. Kumsaen had winched himself up the tree when he began to be aggressively stung by bees. In the panic, it is believed he fell from the branch he was resting on and was left defenceless, swinging from his safety rope where he was stung to death.
His body has been taken to the mortuary at Nakornthai Crown Prince Hospital to officially determine the cause of death.