CityNews – Panyaden School will be holding their open house from today, 20th January to Saturday 25th January 2014, from 9 a.m. until 3 p.m. every day.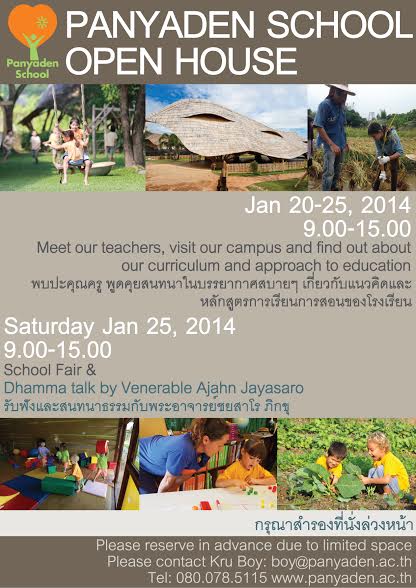 Prospective parents are invited to meet teachers and explore the unique campus. They are also invited to become familiar with the curriculum and Panyaden's approach to education.
On Saturday there will be a school fair and a talk by Ajarn Jayasaro. Spaces are limited so guests are encouraged to make a reservation, either by emailing Kru Boy at [email protected] or calling 080-078-5115 or 053-426-618.
See the Facebook event here, or visit the school's website here.