CityNews – Yesterday morning, March 30, a songthaew carrying 11 monks swerved off the road and crashed into a tree in Mae Rim's Saluang sub-district, Chiang Mai.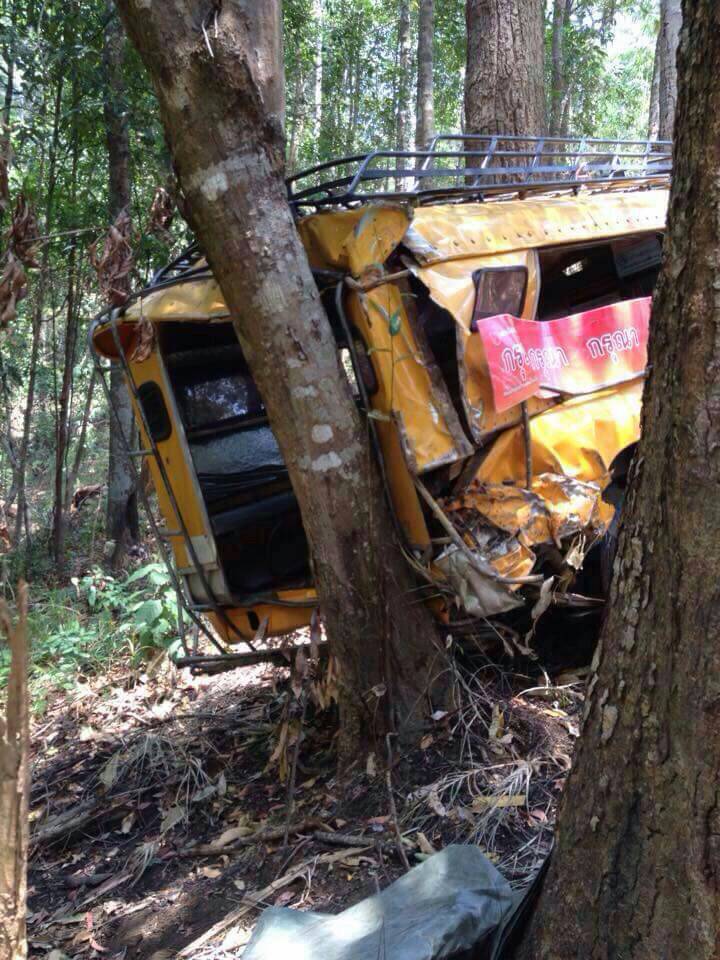 A 61-year-old monk, originally from Nakhon Pathom, was found dead at the scene. His body was later taken to Maharaj Nakorn Chiang Mai hospital.
One monk was severely injured in the accident, while the driver and other passengers suffered minor injuries.
According to witnesses, the group of the monks were from Phitsanulok Province and had been staying in Wat Muang Kai, Mae Taeng district. They hired the songthaew driver to drive to Saluang sub-district in order to worship the four footprints of Buddha.
The police believe the accident was caused due to the steep road and an overloaded songthaew. As a result of the weight the songthaew span on a corner, and swerved off the road.
​