CityNews – Today, April 8, outside Chiang Mai governor's house, the manager and officials from the Chiang Mai Provincial Water Authority examined water vending machines so that residents and tourists will have clean water to splash during Songkran Festival.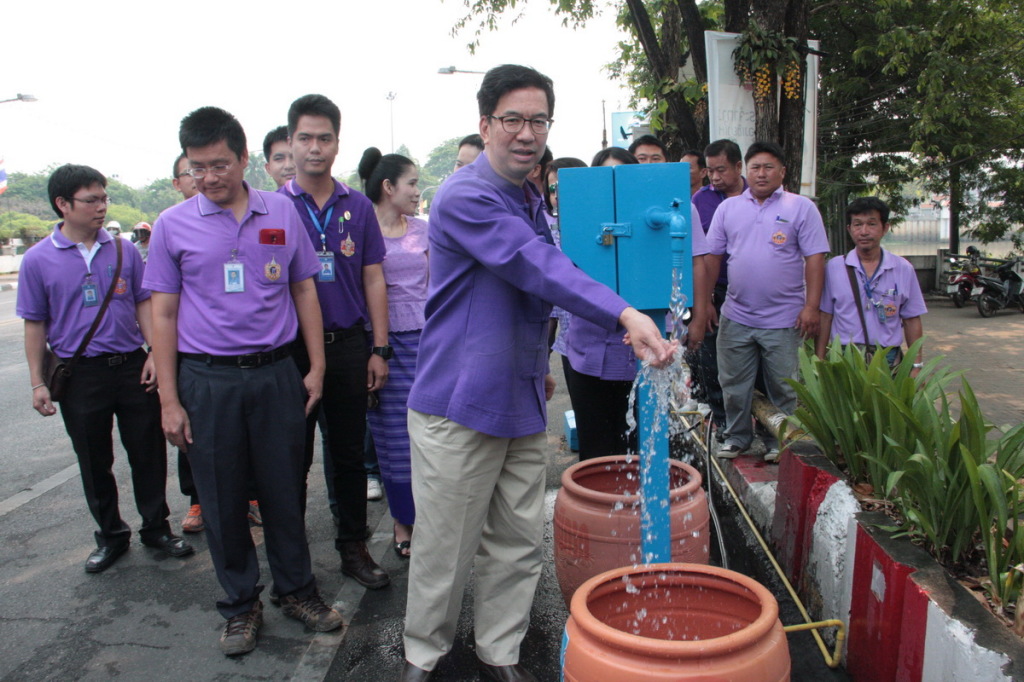 12 vending machines were set up in downtown Chiang Mai, on Thapae road, and Huay Kaew road.
The officials also set up four drinking water machines, on Jaroen Muang road, outside Wat Phra Sing Waramahavihan, outside Central Kadsuankaew, and on the road stretching up to Huay Kaew waterfall, to let residents and tourists have free drinking water.
The manager assured the public that Chiang Mai Provincial Water Authority has enough water for residents during Songkran festival.