CityNews – An express train bound for Chiang Mai came off the tracks when travelling through an old tunnel in the Uttaradit district. This is the second train accident on the same track in less than a month and the fourth in a year. This time fortunately no one was reported injured.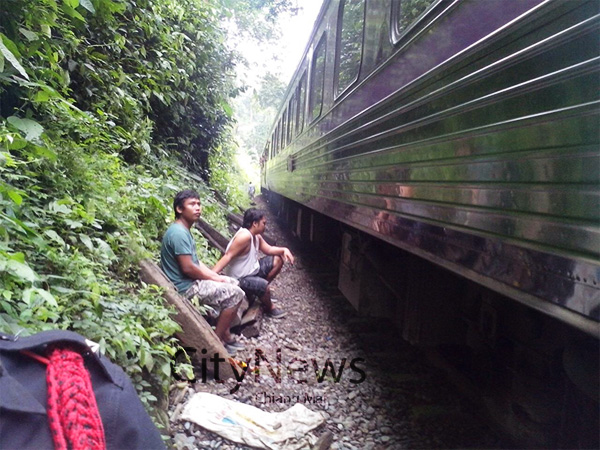 Passengers waiting after the accident
Over 400 passengers, including many foreign tourists, were on the train when it derailed at three in the morning in the tunnel that is situated between Ban Pang Ton Phueng in Uttaradit and Huai Rai Station in Den Chai, Phrae.
Not all the carriages were affected and were able to make the journey to Chiang Mai. People who were travelling on the derailed carriages were taken by bus to Chiang Mai and beyond.