CityNews – Yesterday evening (March 23), many areas in Chiang Mai, especially Sanpatong district, experienced the first rainstorm in months.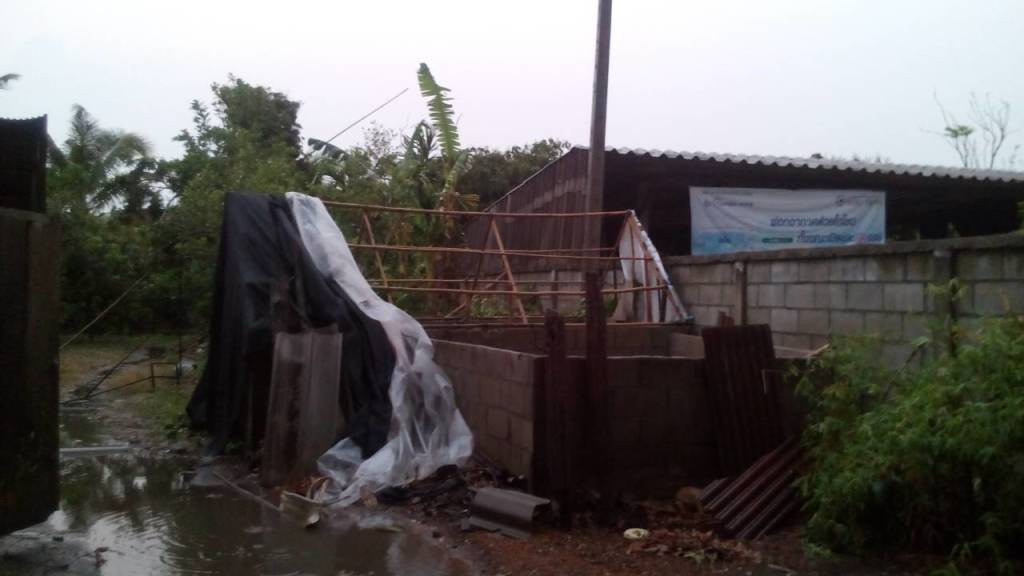 The rainstorm was quite severe in some areas, toppling several trees, causing a power outage in many areas, and blowing away the roofs of several houses. Rescue teams and local authorities have surveyed the damages to quickly provide assistance to local residents.
Rain in downtown Chiang Mai was more subdued, and welcomed by residents as it helped reduce smog and added humidity in the dry air.
The dust level and smog problems have decreased as a result, and visibility has improved. Dust level measurements taken today at 10am at Chiang Mai Provincial Hall clocked at 63 micrograms per cubic metre, which is back in the moderate range for air quality after weeks of hazardous pollution levels.
Rakchai Srinuan, a spokesperson for the Northern Meteorological Centre, warned local residents in the northern part of Thailand to prepare for thunderstorms and gusts throughout this week.