CityNews – On 6th January 2014 the official average temperature of Thailand had risen by 2°C, which was a welcome gust of warmth into the nation. However, things are not looking up weather-wise in the near future (expect until around 12th January).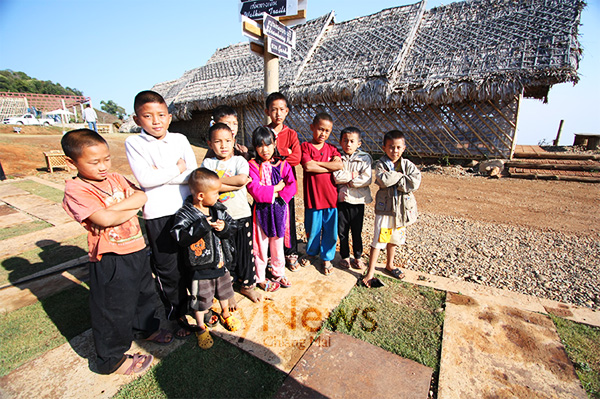 Some kids from Mae Chaem near Hang Dong bracing themselves for cooler days, again.
Provinces of Northern Thailand can again expect to face frosty conditions as heavy fog will settle over large areas. The public are warned to be aware of the daily changes in weather and dress appropriately, especially while driving a motorbike, scooter or bicycle for long distances.
High pressure cells from China will revisit the north, lowering the average temperature in those parts by about 2 – 4°C. The nights will be colder and people are advised to be careful of limited visibility outdoors from fog.
As before, the Northeast of Thailand will be the worst affected by the chilly weather.