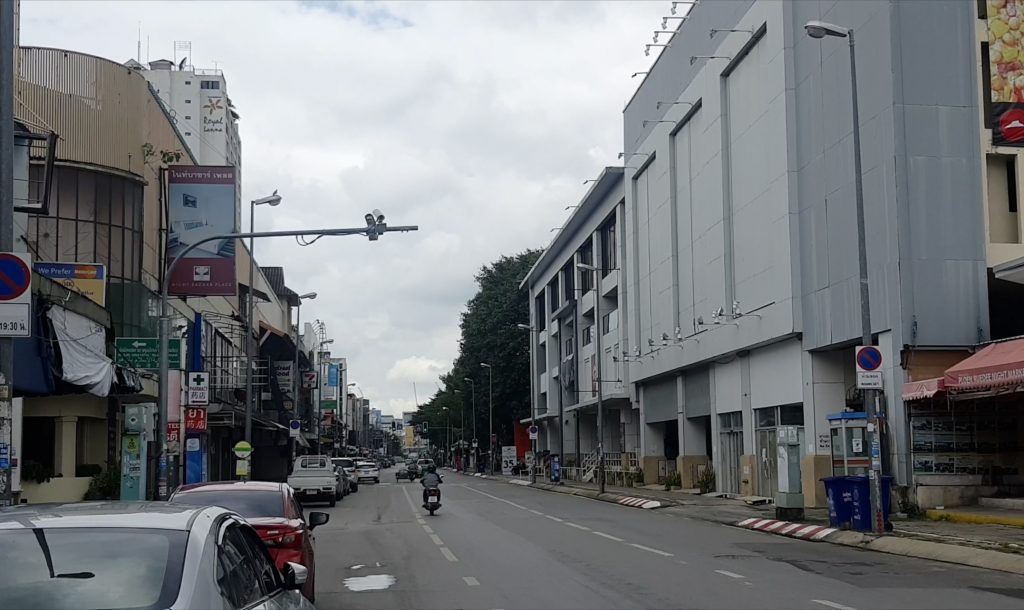 The once-vibrant Night Bazaar, filled nightly with wandering tourists looking to shop, eat, and be entertained, has been virtually deserted in recent months with for sale and for rent signs pasted on many closed shops.
In hopes of supporting the future reopening of the province, Chiang Mai has plans to develop the Night Bazaar area.
Gen. Pacha Ratanapan, President of the Chiang Mai Business Association told CityNews that, in line with the Charming Chiang Mai initiative which aims to open the city to Thailand-bound tourism as early as 1st October of this year, there will be a total of four districts of Chiang Mai which will be focal points for development: Muang, Mae Rim, Mae Taeng and Doi Tao.
The aim is to turn the Night Bazaar area into a Friday Walking Street to attract more tourists to the area.
There are currently ten major hotels in the area with 2,000 rooms combined. Should this area attract visitors, it could revive hundreds of nearby businesses and have a positive effect for the entire city's economy, said Gen. Pacha. "If we can attract people to come to the Night Bazaar for the Friday Walking Street then they may stay for the Wualai Walking Street on Saturday and the Sunday Walking Street as well," he said.
Representatives of the business community in the Night Bazaar the police as well as members of the municipality have been in talks as to how to sustainably develop the area. The aim is to make the area attractive to visitors by day as well as by night. There are talks of developing the Chang Moi area as well as nearby areas where there are many important temples such as Wat Upakut and Wat Sridonchai, said the general.
"The Chinese and Indian communities are also very interesting for many visitors and we wish them to highlight
Following talks yesterday with the Governor of Tourism Authority of Thailand, there are tentative plans to open direct flights to Chiang Mai from Phuket and Bangkok by October.
The governor of TAT is proposing the central government immediately allocates vaccinations so that 70% of Chiang Mai will be vaccinated in preparation.