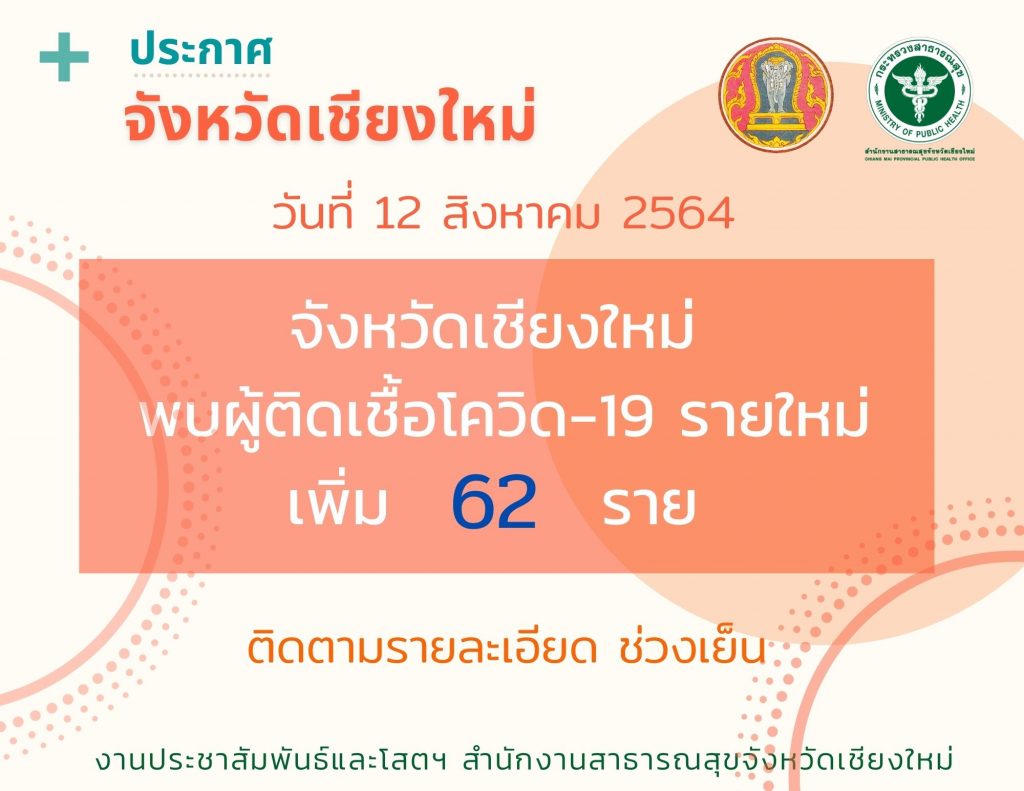 A man drove his cement truck from Saraburi Province to Chiang Maui recently and has since teetd positive. Following a test of 86 high-risk people whom he was close with, a further eight have tested positive. All close family members.
Everyone in the high-risk group has been asked to home quarantine for fourteen days. A further 300 people in Hod who have possibly come into contact with this family are being tested.
As to Chiang Mai, the Covid Response Centre today announced that of the 62 who tested positive today, 36 caught the virus in Chiang Mai and 26 came from elsewhere in Thailand.
Chiang Mai has seen 6,185 people test positive this year with 5,333 people having recovered and 791 remaining in various hospitals and field hospitals. To date, 31 people have died after contracting the virus.