CityNews – Chiang Mai University, the local government and the private sector are joining forces to establish 14 bus routes across the northern parts of the city. This move to improve Chiang Mai's public transport is in preparation for the expected influx of tourists following the AEC integration to be completed later this year.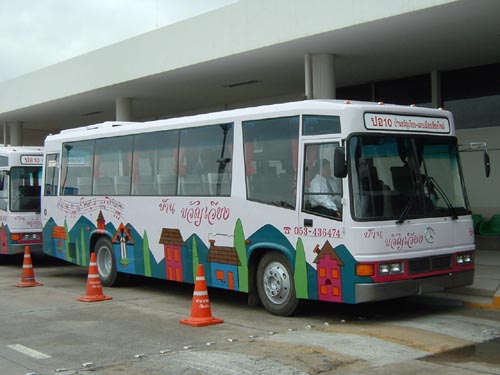 Speaking with Thaivisa.com, Professor Poon Thiangburanatham of Chiang Mai University has said that four of the bus routes have been in operation since February 2015 and have received a warm welcome from local residents.
The lack of public transport in Chiang Mai has caused heavily congested roads as residents have little option but to use private vehicles. Hopefully the new bus routes will help reduce traffic on the roads.
According to Poon, the new buses are equipped with GPS and bus fare will be paid by coupons. These coupons will be available in four languages —Thai, English, Chinese and Shan — and an all-day, unlimited-ride tourist coupon will be made available at a later date.