CityNews—On April 6th an intoxicated man almost decapitated a noodle shop owner before fleeing to his home. Police had to shoot him with rubber bullets in order to restrain him.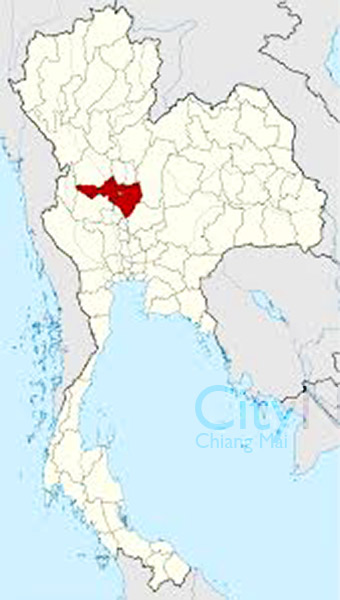 At 7 a.m. Pol.Lt. Arunsak Rungruenganukun was notified about a man who had allegedly killed a man and injured another at a noodle shop on the Ping River in Amphur Banpotpisai, Nakorn Sawan. At the scene, the police found the body of Chaluay Sricha-um (64), the shop owner. He had almost been decapitated with what police suspected was a large knife. His son-in-law, Marddee Aramard (32), had a deep cut on his left wrist.
The alleged murderer is Kay Watchai (39), who police say used a 50-cm sword to attack the victims. He hid at a house that was located 100 metres from the crime scene. Officials called in a psychiatric nurse from Banpotpisai Hospital to negotiate with Kay. With the sword in hand, he refused to talk to anyone. After hours of attempting to negotiate, Pol.Col. Nikorn Khemthong, Nakorn Sawan Police Commander, ordered a Special Force Unit to use non-lethal bullets to arrest Kay.
Kay's father, Rak Watchai (73), told reporters that his son has been an inhalant addict for over 10 years. Sometimes he is quiet and depressed, other times he goes on rampage, said his father. Officials took Kay to Banpotpisai Hospital for a psychiatric evaluation before charging him with murder.
For story in Thai and photos, visit DailyNews Regional.