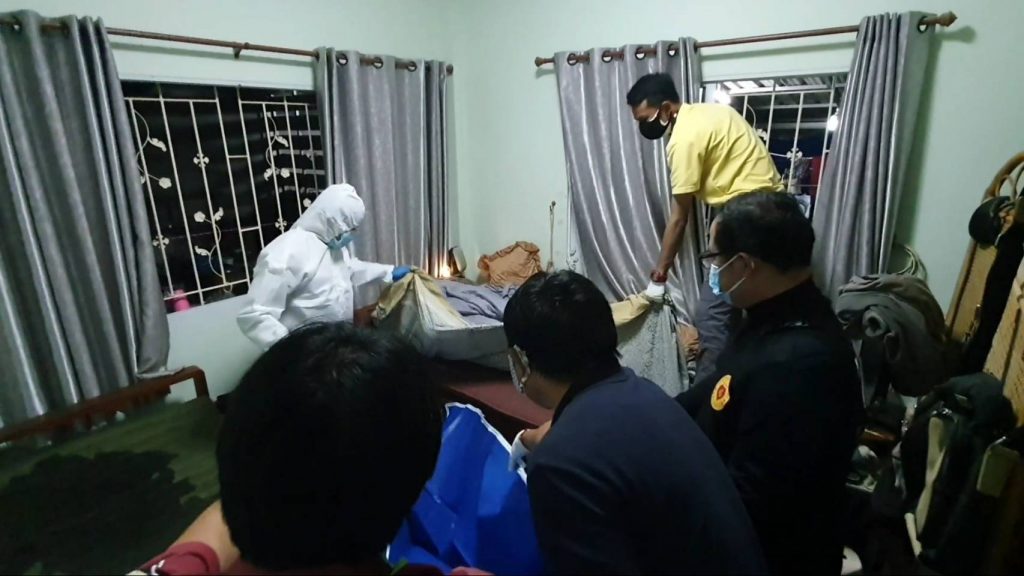 Yesterday police say that they were alerted to a double suicide in Hang Dong and upon arrival at a house found the dead bodies of two people.
A woman, 68, and her son, 41, were found lying down next to each other, dead, with a brazier filled with ashes next to their bodies.
According to a 65 year old woman who was the sister of the deceased woman, the three lived together after the mother and son returned to Chiang Mai from Bangkok four years ago. Over the past few months, however, both mother and son had been complaining over their finances as they had both lost their jobs and had no income. The 65 year old sister said that she had left the house to do some errands and returned to find the dead bodies. There was also a suicide not left by their bodies thanking the remaining sister for her good care and telling her that this was the best solution.