CityNews – Yesterday morning, March 25, at Wing 41 Military Airport, Warawut Khantiyanan, director general of the Department of Royal Rainmaking and Agricultural Aviation presided over a meeting with militaries to follow up on wildfire and smog problems.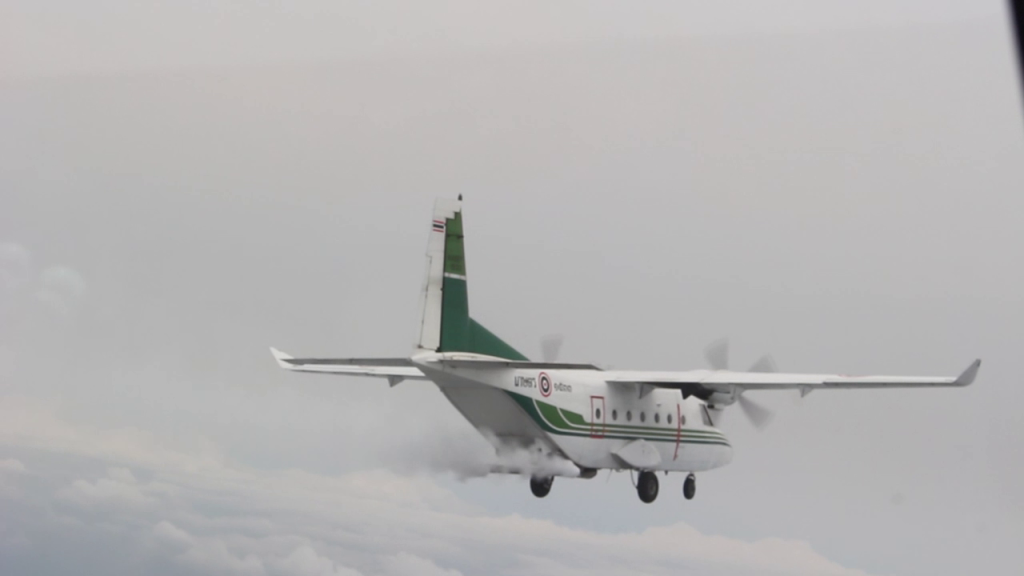 Director Warawut brought up concerns that after the summer storm is gone, there will be an accumulation of "natural fuel and heat" as well as "burning in neighbour countries." As a result, it is believed that during the first and second weeks of April, there will be wildfire and smog problems again which will exceed safe PM10 levels.
As such, the director assigned officials to adjust plans for artificial rainmaking to prepare for the crisis.
They will use a technique called "Black Hole" which they say was invented by H.M. the King to solve pollution problems.
To mitigate smog problems, this technique means sprinkling the chemicals used to make artificial rain into the earth's atmosphere so that smog will go "up beyond the atmosphere" rather than sticking around the city and affecting residents' health.