CityNews – Another meeting was held last Monday, following up on smog and wildfire problems in the north of Thailand.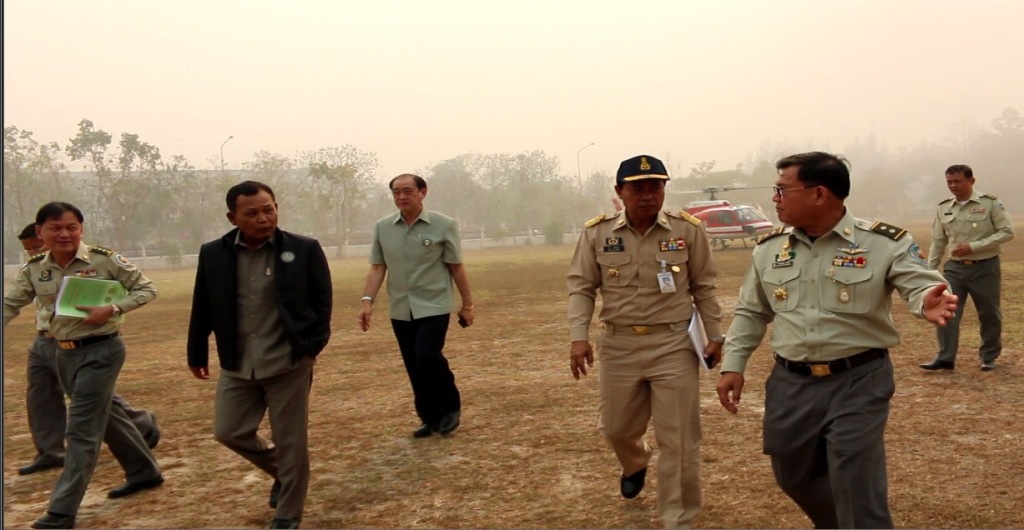 General Dapong Rattanasuwan, Minister of Natural Resources and Environment, presided over the meeting which also focused on water management.
According to General Dapong, the prime minister has made smog and the issue of burning techniques still widely used in Southeast Asia a priority.
General Dapong boarded a helicopter to observe the smog problem from the skies.
After inspecting areas in Chiang Mai from the sky, they found many spots burned.
According to Chongklai Woraphongsathon, director of Chiang Mai's Office of Resources and Environment, the smog situation is stable but severe.
The pollution level (PM10) has been over the safe limit for ten consecutive days.
The meeting discussed increasing practices and enforcing the law more efficiently. Only five suspects have been arrested for burning since the season began earlier this year.
The pollution level measured at Chiang Mai Provincial Hall yesterday was at 304(PM10), with an air quality index of 180, but there has been reports reaching 400 throughout this week.