CityNews—On Thursday, April 10th, Chiang Mai Mayor Tassanai Buranupakornon and municipal officials went to Warorot Market to inspect high-pressure water guns and other Songkran paraphernalia.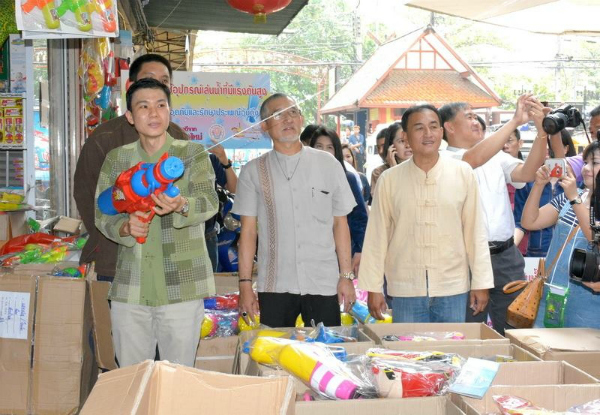 Mayor Tassanai told reporters that the municipal office has been trying to regulate the high-pressure guns at Warorot market for years. The merchants are in cooperation with the municipality in the effort not to sell guns that could endanger Songkran participants.
"For everyone's safety, if you see anyone with high-pressure equipment, please report them to the authority. We will press charges in order to keep people from harm and to retain Chiang Mai's positive tourism image." said the Mayor.