CityNews – Residents and netizens of Chiang Mai have expressed disdain through social media after two large LED billboards were erected outside the Chiang Mai Municipal Tourist Information Centre next to nawarat bridge.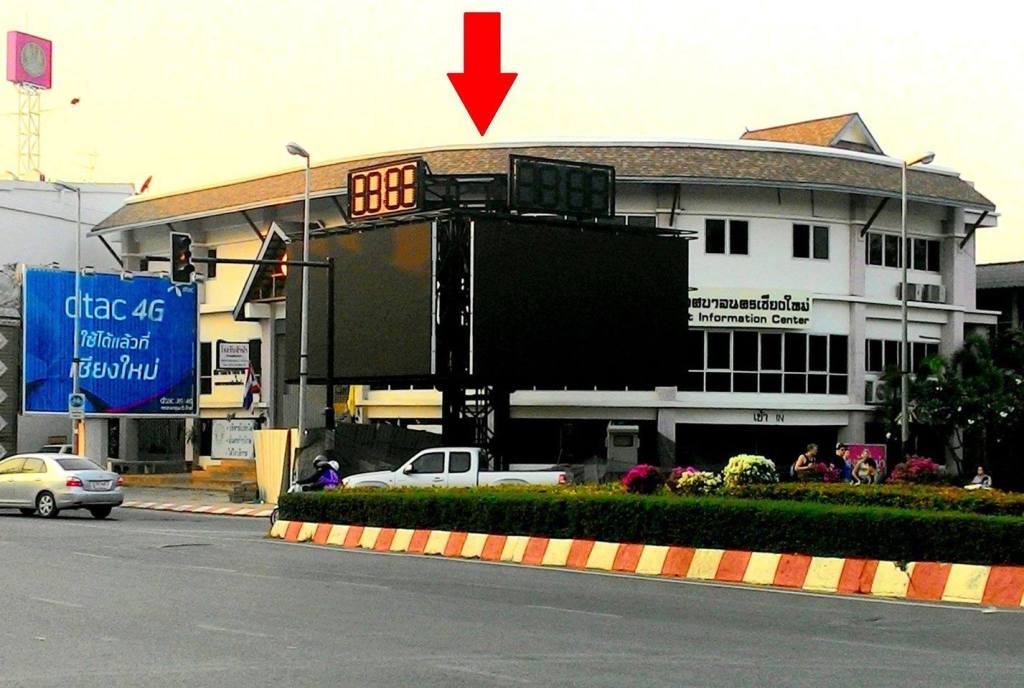 Photo shared on the group Raks Mae Ping's Facebook Page.
However, Mayor Tassanai Buranupakorn said that the LED billboards will display live feeds from CCTV cameras around the city in a press release today.
Over 80 spots around the city will be streamed, which he believes will reduce crime and reassure residents that the CCTV cameras are working.
The location was chosen as many people pass that area every day. Mayor Tassanai also said that if it was erected at Thapae Gate or Three Kings Monument, even more people would complain.
Over 30 million baht has been spent on a new CCTV network in Chiang Mai.
The Mayor also assured the press that the lighting levels would be adjusted so to not distract drivers.
The billboards will also be used to stream important events and festivals around the city, starting with the Chiang Mai Flower Festival.
Despite understanding the concerns of residents who oppose the billboard, Mayor Tassanai insists that residents who genuinely love Chiang Mai must try and consider the benefits.