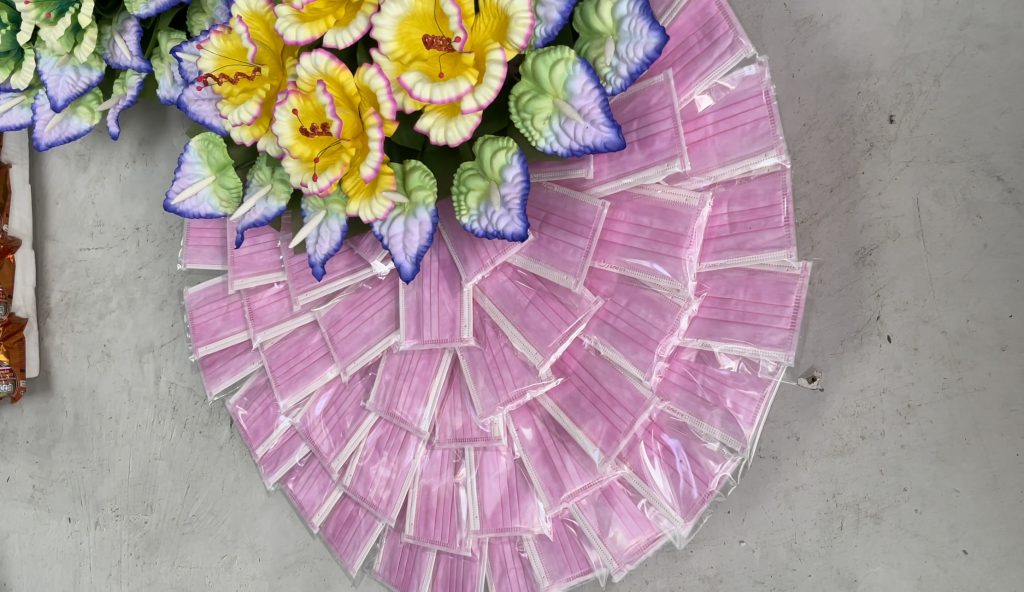 Mai Chor Phaka Flower Shop in Wat Kate has caught the imagination and attention of people across Thailand for their innovative mask wreaths.
The shop's owner, Taweepun Promtha, 50, told CityNews, "Our customers like the fact that instead of wasting flowers, masks can be reused".
Prices start at 300 baht.