CityNews – Rescue teams flew to the scene where a man was trapped in his car after he crashed into a tree nearby Wattanothaipayap School early this morning.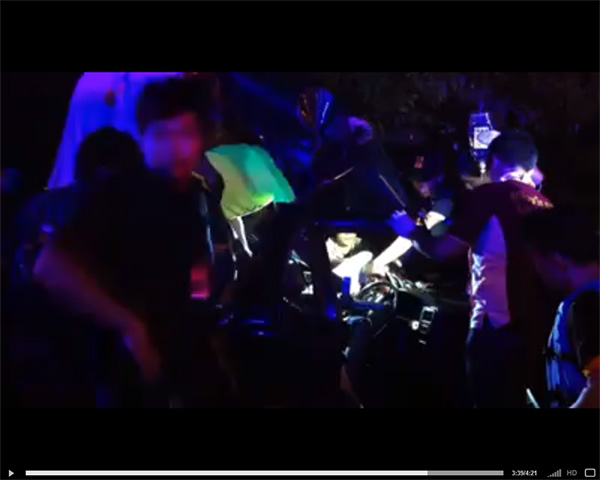 The car was mangled around the victim
It was a strenuous task, and it took the rescue team a long time to disentangle the man safely from his car. The man went sent to Maharaj Nakorn Chiang Mai Hospital for further treatment.
Thanks to ? ?.?.? for picture