AMENDMENT: We apologise for originally stating that the man was dead at the scene. Our information sources were incorrect. Amazingly, he survived the accident, and we are currently trying to find out his condition.
CityNews – A man was severely electrocuted this morning while working with power lines near Nimmanhaemin Road.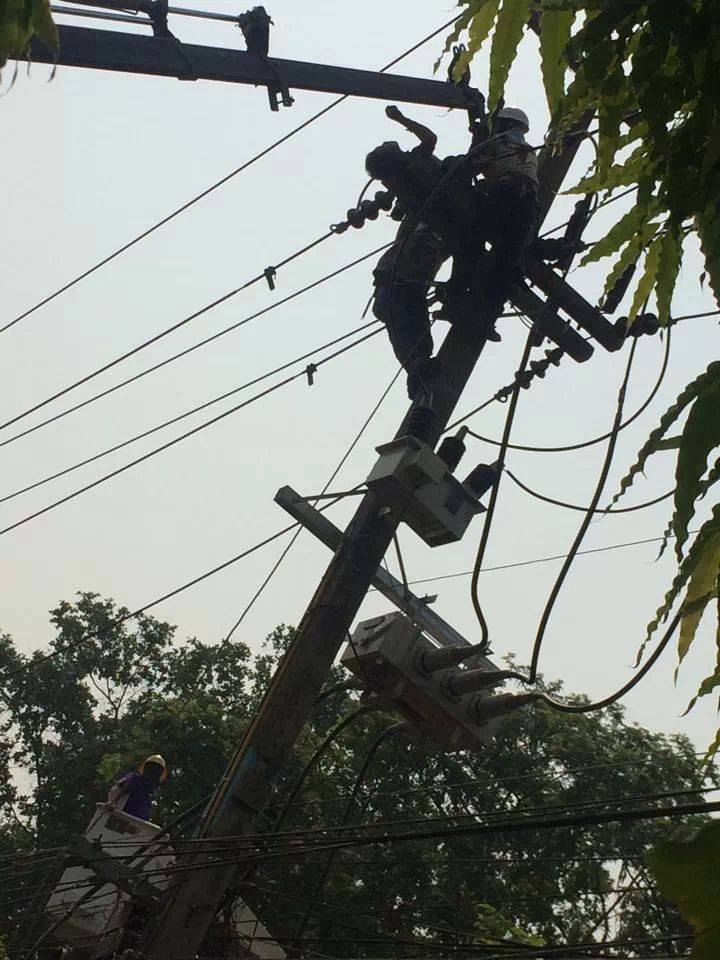 Photo courtesy of Hillside Condo Facebook Page
Residents lost electricity in the Nimmanhaemin and Huay Kaew areas after the accident. Surprisingly, the man did not die from his serious injuries, and is currently in the hospital.