Police were alerted to a drowning yesterday afternoon and arrived at a lemon farm in Sansai to investigate.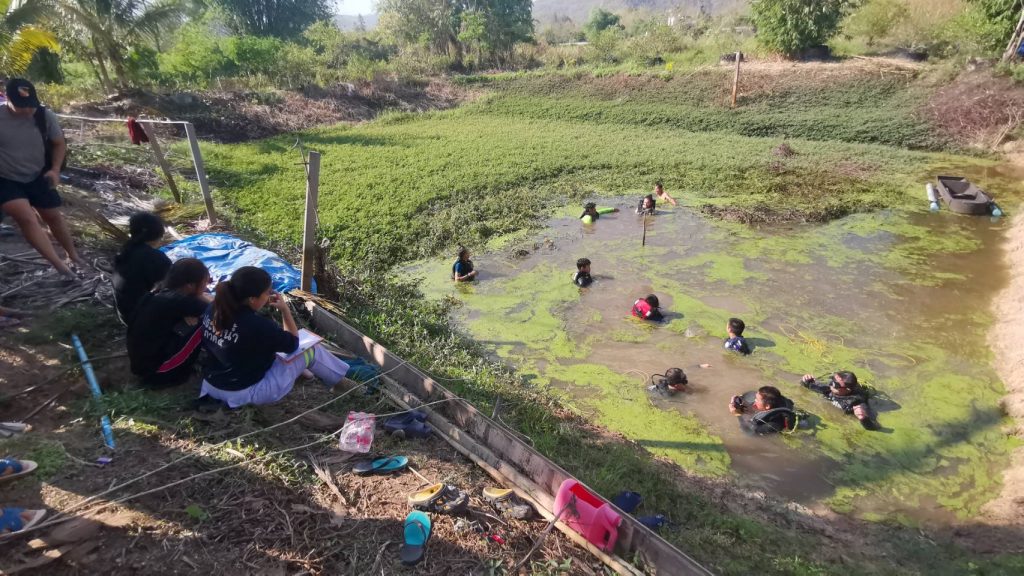 On arrival they found a 5 metre-deep pond where a man was suspected to have drowned and spent around 10 minutes in the water looking for the body.
The body of a 36 year old man from Mae Suay, Chiang Rai, was discovered. Police later discover that he was drinking with some friends when he complained at how hot it was and decided to go for a swim on his own. His friends began to worry when he was gone a long time and went to look for him but couldn't find him, and that was when they alerted the police.
The pond in which he drowned had a large amount of water mimosa growing in it which police believe the victim may have got tangled in.
According to the World Health Organisation, Thailand is number one in drowning death in children in ASEAN with a rate double that of the world average. There are some initiatives happening around the country to teach children to swim to change this, however adults tend not to learn later in life.