CityNews – A dead man was found floating in Mae Wang stream in Chiang Mai's Mae Win sub-district last Friday, April 10.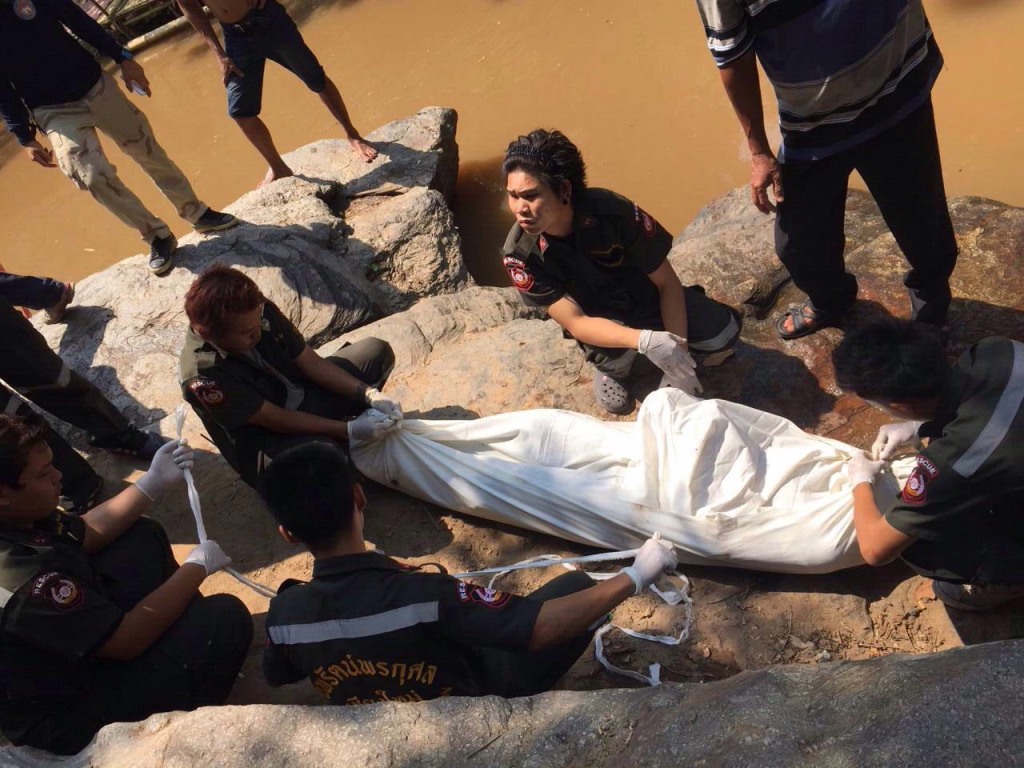 The man, identified as 29-year-old Anupong Kantama, was found shirtless a day after he went missing.
Rescue teams began a search the day before at around 3pm but had no luck. The search continued on Friday until they found the body.
No foul play was reported, but his friends told police that after relaxing at the stream he went to smoke a cigarette and have a swim. He then disappeared.
It is believed that he suffered from cramp while swimming, resulting in him being unable to swim and he eventually drowned.
The search took so long as the river is deep and his body sunk to the bottom before surfacing the day after.