CityNews – Last Thursday (March 5), Sarapee police were informed of a man who hanged himself from a rafter in his house of Chiang Mai's Kua Mung sub-district.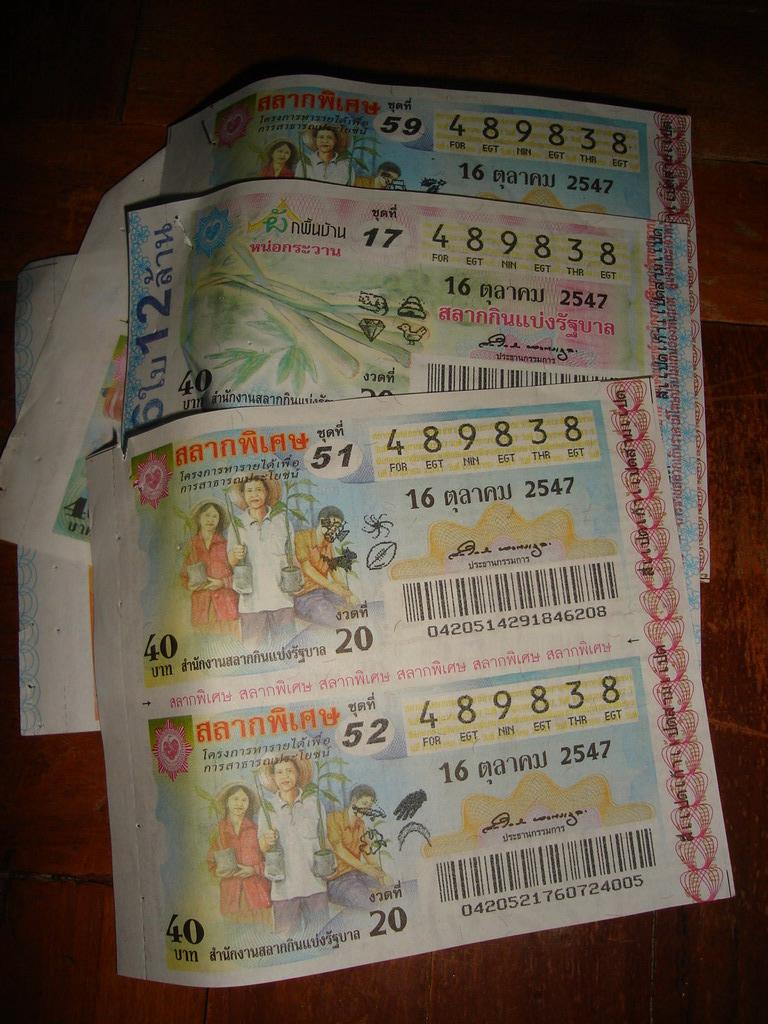 The dead man was later identified as Narong Intasao, 55, who had been dead at least two hours by the time police arrived. There was no sign of foul play.
According to his family, Narong thought he had a lucky number for the lottery. He then sold his motorcycle to buy lottery tickets, believing he would win the lottery and get money for his family. He won nothing on March 1st, and was upset. His family says they attempted to cheer him up but to no avail.
Narong left 38 lottery tickets and a letter reading, "This set of lottery tickets is my last breath. When luck is not with me, I lose everything. I cannot do anything. Living doesn't make anything better. Why live? If living to wait for death, it is better to end this damn life. Mui [his child], though you no longer have me, you still have your mom who takes care of you. You still have a chance to build a fortune. Go for it. I believe you can do it. I'm sorry I can't take care of you. I hope you will understand… From now on, you don't have me. I have to say goodbye. I wish you luck and prosperity. Good luck, my child. Goodbye. I love you, but I haven't taken care of you."