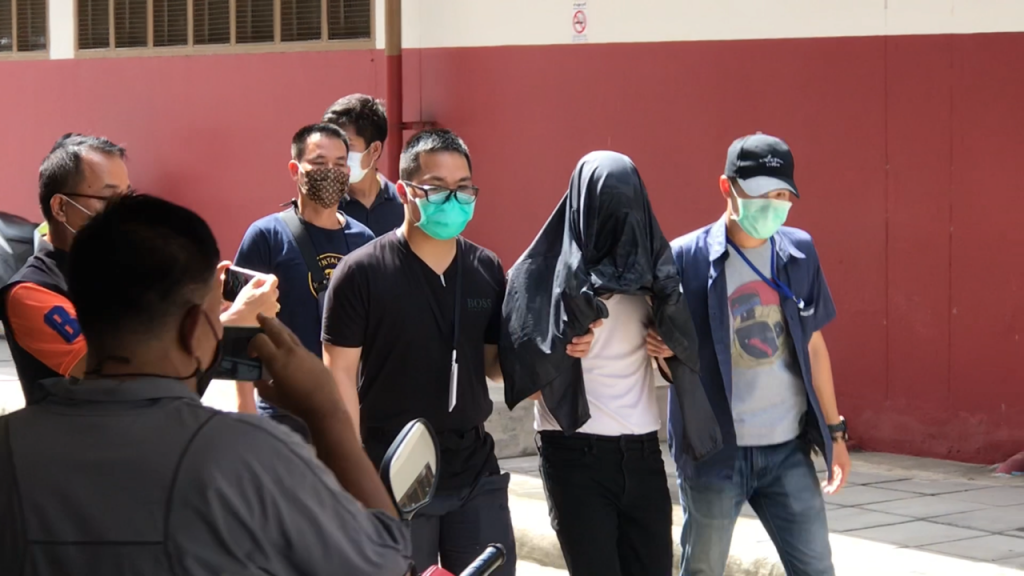 A rescue worker has admitted to police that he committed yesterday's attempted robbery at the Government Saving's Bank, Tha Pae Branch.
Police say that yesterday a man entered the bank and held a bank teller hostage by the neck, threatening her with a pair of scissors. The woman resisted, however, and her colleagues jumped in to save her. The robber then fled the scene.
Today police announced that they have arrested a 23 year old man, only named as Nattapong, who has confessed to the crime. According to Nattapong, he had been struggling financially and had been uncertain about whether or not to rob the bank. He had no plan in mind, but circled the bank 70 times, getting up the courage to rob it.
Police were able to trace Nattapong via cctv footage, which led them straight to his house, not far from the bank.