CityNews – Last Tuesday, March 24, at the Office of Provincial Police Region 5, the police released a statement of the arrest for 58-year-old Prasert 'Ko Kao' Pupisit of Lamphun's Wiang Yong sub-district on corruption charges.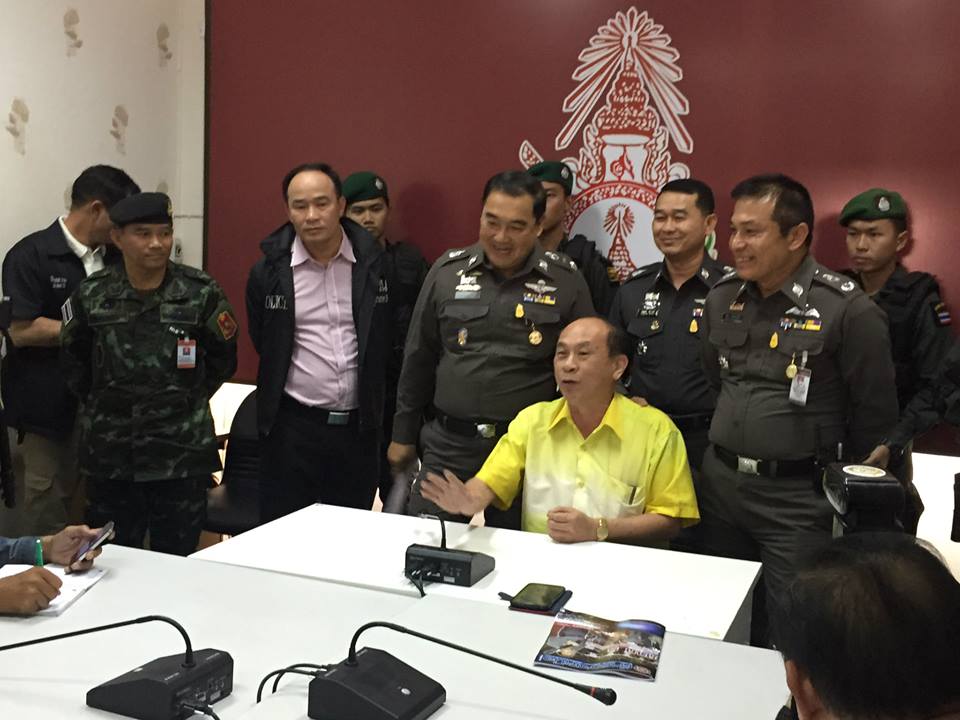 He allegedly bribed government officials and illegally traded on longan in 2004, valued over 195 million baht. Details of the corruption charges were not released. The police also seized his gun and 25 bullets were found in his car.
According to Police Lieutenant General Thanitsak Thirasawatof Provincial Police Region 5, many victims filed complaints to the police, urging them to arrest all parties involved.
The corruption scam was allegedly led by Prasert and joined by members of Lamphun Provincial Administrative Organisation, and many other businesses.
After an investigation by the Lamphun police, an arrest warrant was issued and Prasert was arrested.
Prasert said the courts had previously dismissed all cases concerning longan trades in which he was sued. He insisted he had nothing to do with falsifying documents and had no power to persuade government officials to act illegally, as has been charged. He swore to fight to prove his innocence. If he is really is found to be at fault, he has no problem paying the 200 million baht, he said.
"Those who sued me, get yourself ready, since I have budgeted a lot on my reputation and social status," said Prasert.