CityNews – On February 15th the Chiang Dao Chief District Officer with the 6th Volunteer National Guard and 9th Chiang Dao Park Rangers entered Baan Nalao Moo, Chiang Dao, and found an opium field measuring 6 rai 3 ngan 91 tarang waa (11,164 square metres).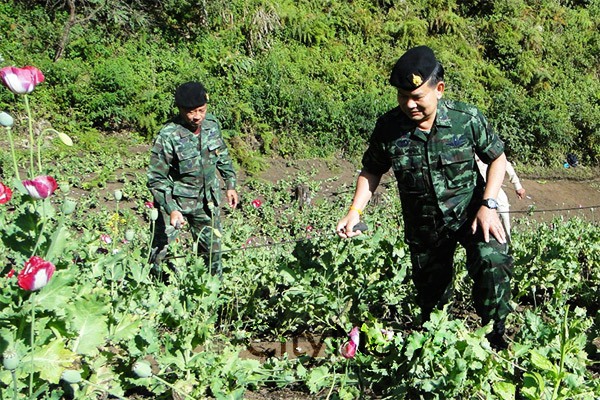 Opium fields: stock photo
Later that morning the squad arrived at Baan Buak Kwai Moo. The area is part of Doi Luang Chiang Dao National Park, where illegal loggings frequently occur. They detained Khab (Lastname unknown), 30, a local resident with 155 slabs of golden teak valued at 22,620 baht. He was later transferred to Chiang Dao Investigation unit for further questioning.