CityNews – On 29th September Linping and 300 adoring fans from Thailand arrived safely at Chengdu, China.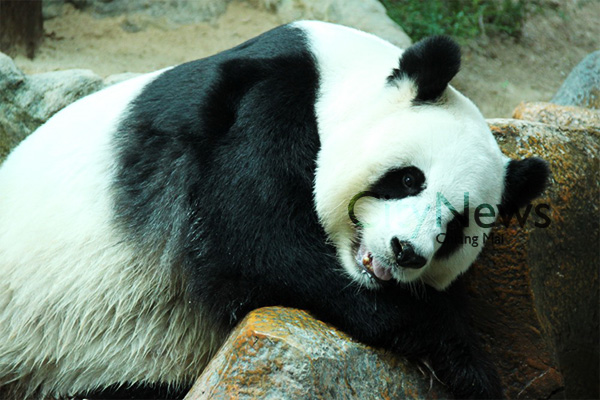 The Chinese thanked the fans and all of Linping's entourage for doing a cracking job in taking care of the panda.
The Thai press is already buzzing with reports of Linping's behavior in her new environment. It's said she is fine, and walking about, but, say reports, she has rebuffed all attempts so far to feed her bamboo leaves.
Thai staff will stay in China for 14 days. Chiang Mai's favourite bear will then be in the hands of the Chinese, who will be putting pressure on the panda to procreate in the year she stays in China. After a year she'll be back in Thailand, albeit at inflated rental costs.