CityNews – On 31st July, the Phamuang Task Force patrolled Ban Paka in Mae Fah Luang district in Chiang Rai after receiving a report of a planned drug smuggling across the border.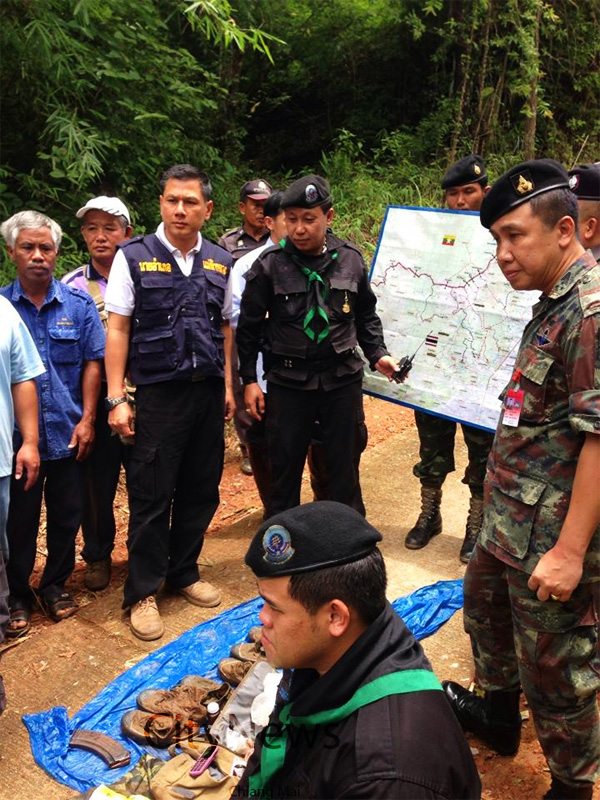 While they were on patrol, they ran into five armed gangsters who proceeded to fire at the officers. The officers found shelter, while the gang escaped. Later, they returned to the scene and found four Chinese teabags containing 4,000 amphetamine pills along with some bullets.
Police Colonel Boonwat Mangkarat, the commander of the Mae Fah Luang District Police, later visited the scene and told the press that the officers are safe. The whole gang, however, managed to escape. It is believed that one of the gang members had been shot due to the bloodstains found at the scene.