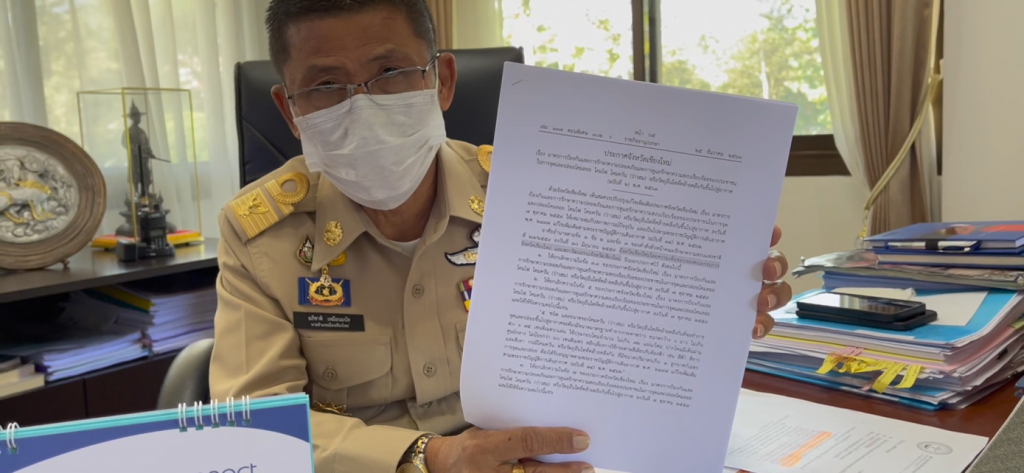 On the last night of this year's Loy Krathong festival (20th November), there were parties and celebrations held across the city, with some groups releasing lanterns into the skies, said the Muang Chiang Mai Sheriff.
In a press conference earlier today he cited dozens of lanterns released from the Baan Tor community in Patan, saying that these lanterns were released into what has been declared a danger zone due to its location on the flight path.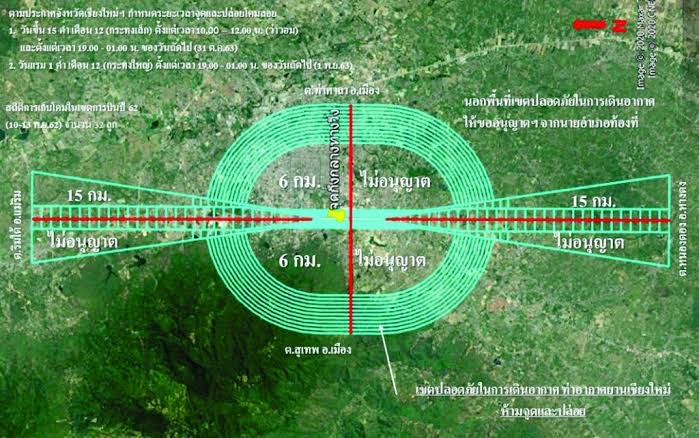 The sheriff went on to say that since last year there have been areas of the city which have been ring fenced against releasing lanterns due to fears for aviation safety
The sheriff said that this is a serious offence and there is a possible fine of up to 200,000 baht and/or a prison sentence up to five years for those who break the rule. He said that he has instructed all community leaders to ensure their residents do not break the rules again over the coming New Year holidays.
While no one has been arrested this Loy Krathong, he said that authorities are preparing to enforce the law over the coming holiday season.