CityNews – Prapas Phucharoen, the Mayor of Lamphun, announced that Lamphun municipality, along with the Provincial Electrical Authority and numerous businesses in the telecom sector, have changed the landscape of Lamphun city.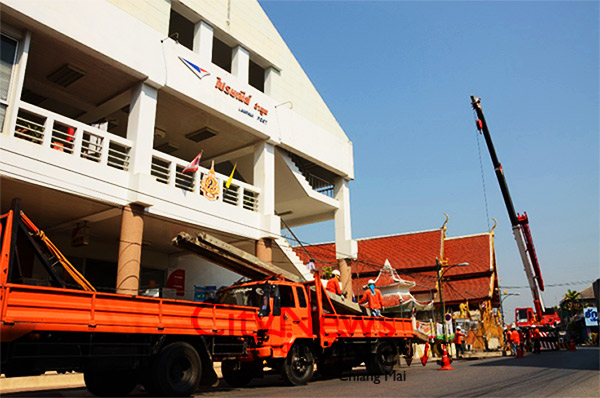 This project started in March 2012 by burying all electrical cables underground along the Inthayongyot Road from Chang Si to Li Gates, and many other major roads in Lamphun. As of the 21st February 2014, the project has been complete and the major has announced that it is the city's gift to the people.
? ? ?
? ? ? ? ? ? ? ? ? ? ? ? ?
? ? 5 ? 2555 ? (Underground Cable) ? ? ? ? / ? ? ? ? (?) ? (? ? ?) ? 1 ? 1?2 ? ? ? ? ? ? ? 21 ? 2557 ? ? ? ? ? ? ? 6 ? 2557