CityNews – On 26th July in Lampang, a man shot his ex-girlfriend dead after she refused to stay in a relationship with him, Khaosod English reported.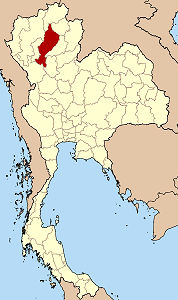 The police arrived at Nun-Ngone Restaurant in Mueang District where they found the body of Thidarat Kosuto (25), a waitress at the restaurant. Also at the scene were her sisters and co-workers who told the police that Somboon Boonnum, her former boyfriend, has murdered her. According to her sister, Thidarat insisted on a break-up, but Somboon was desperate to stay with her.
On the night of the murder, Somboon came to see Thidarat as he usually did, so no one thought anything of it. They all continued working, while the couple talked outside.
Moments later, they heard a gunshot and saw Somboon quickly drive away on his motorbike.
The staff called an ambulance, but by the time they arrived, it was too late. Thidarat passed away with a large wound in her chest, caused by the shotgun.
Somboon Boonnum, who is believed to be the murderer, is reported to be on the run. The police say he is a man of Tai ethnicity, in his 30s, and works at weekend flea markets as a salesperson at a clothes stall.
The police are still trying to locate him and have asked citizens to keep on the lookout for any possible leads.