CityNews – On 26th January 2014, Don Willcox and Piranan Singjai from the Foundation To Encourage the Potential of Disabled Persons visited Mae Ka, Fang, along with friends and volunteers. They were there to put the finishing touches on a concrete and block house. The new house was for a disabled woman and her family who had previously lived on a bamboo platform under a tarpaulin sheet.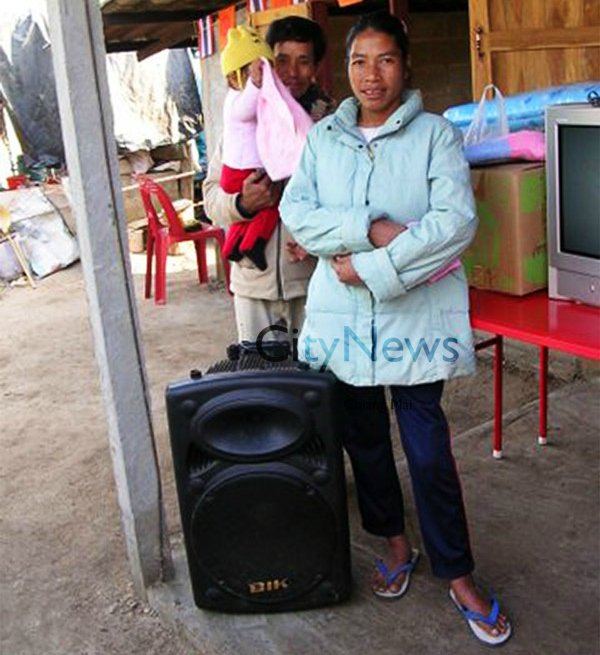 The family.
The woman, a 35 year old Lahu polio survivor born in Burma, was helped by the foundation as well as the local community who helped provide construction and labour.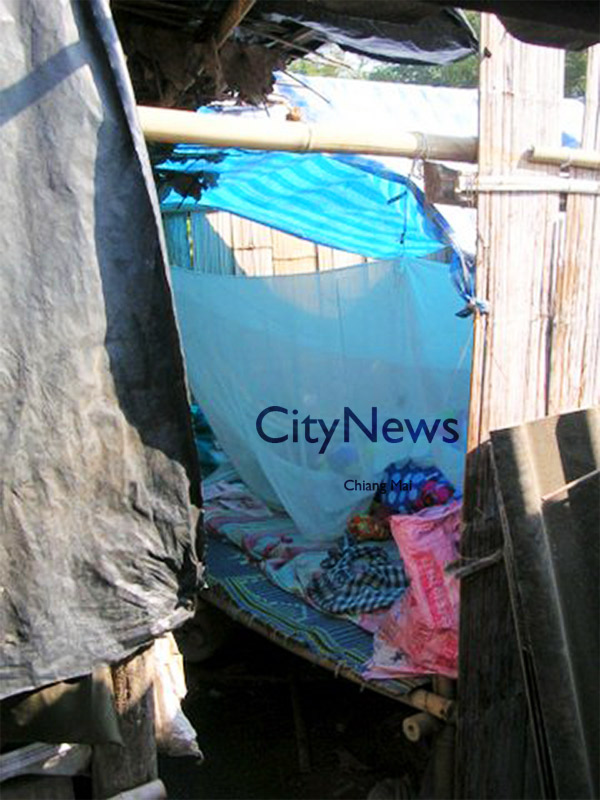 The family's old dwellings.
After the work was done there was a house-dedication ceremony, and after that a noon meal. "Life-affirming" was the word used by Willcox to describe the help given by so many people to help the woman and her family.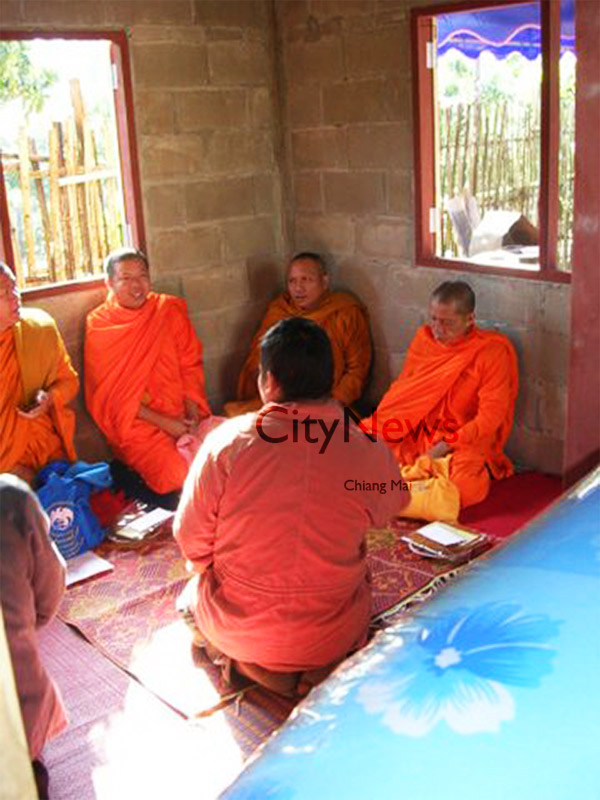 Monks blessing the new house.