CityNews – On Monday, 24th February, two speedboats full of tourists collided into each other in the early afternoon, with one boat sinking and eight people being injured.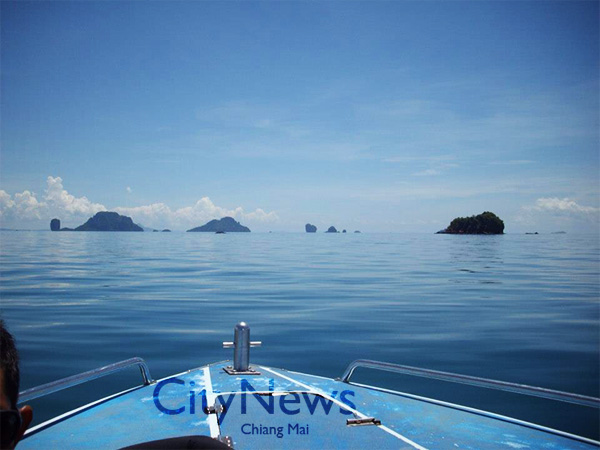 The two boats were 'Chainartnumchork 8', owned by Barracudas Tours, and 'The Pimmasa 5', owned by the Centara Grand Resort and Villas Krabi, and crashed headfirst into each other about 1 km away from Krabi and 400 metres away from Ao Nang.
The driver of 'Chainartnumchork 8' told police that his boat was carrying 27 passengers from Ko Phi Phi to Ao Nang, and that his boat T-boned 'The Pimmasa 5', causing it to sink. 'The Pimmasa 5' was carrying 10 passengers.
Because the crash was so close to Ao Nang's shore, there were many witnesses to the event and the alarm was raised almost immediately. The Krabi Marine Department sent patrol boats to rescue all the passengers, two of whom were later taken to Krabi Hospital with severe injuries, while six others suffered slight injuries.
A marine safety summit had been previously planned for the Phuket region in order to increase levels of safety and security for tourists visiting the islands, but plans have been put on hold due to the political disturbances in Bangkok. The Krabi Port Authority has stated that they have begun their investigation, but it is expected that the public will demand safety for tourists to be strengthened following the incident, especially as accidents involving foreign visitors reflect badly on Thailand around the world.