CityNews – An Iranian national suspected of being involved in the disappearance of a British-Iranian businessman in Dubai last year was caught up with in Thailand and then deported to Dubai to face charges of abduction. Officials are still unsure of his reasons for being in Thailand.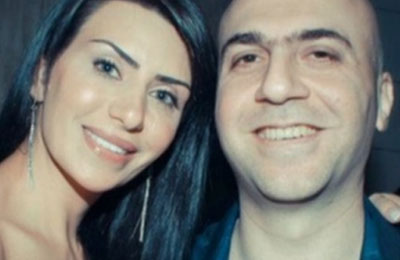 Abbas Yazdi and his wife.
The suspect, Ali Rahmat Asadi (32), is believed to be the fourth member of the group that kidnapped Abbas Yazdi (44), who is the owner of a general trading company in the United Arab Emirates. Dubai issued an international wanted persons alert for all four members of the group after the crime took place, and detained the first three principal members in January 2014.
At the time of his disappearance, Abbas Yazdi was giving evidence over video to an international arbitration tribunal in The Hague, which was intended to settle a long-standing commercial dispute between UAE-based Crescent Petroleum and the National Iranian Oil Company.
Abbas Yazdi's wife told UAE media that her husband was a close childhood friend of the son of ex-President of Iran Akbar Hashemi Rafsanjani. She said that she feared her husband had been kidnapped by Iranian intelligence officers.
Iran has denied any role in the abduction.