CityNews – Prem Tinsulanonda International School is hosting the First Annual International Schools of Chiang Mai Concert Band Music Festival on 29th and 30th November 2013.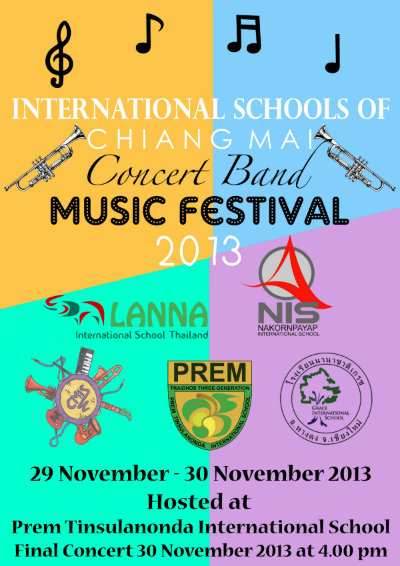 Over 100 students from Lanna International, CMIS, Nakornpayap International, Grace International, as well as Prem International, will be in attendance. The students and teachers will come together to perform in two massed bands, and students will also learn in instrument-specific sectionals throughout the weekend.
This will be the first event of its kind for international schools in Chiang Mai, with the aim of creating an ongoing tradition of student-teacher musical collaboration.
The public is invited to attend the final performance in the Prem auditorium, on 30th November at 4 p.m.