CityNews – A disabled nurse, who is wheelchair bound shares an inspiring story of overcoming her struggle.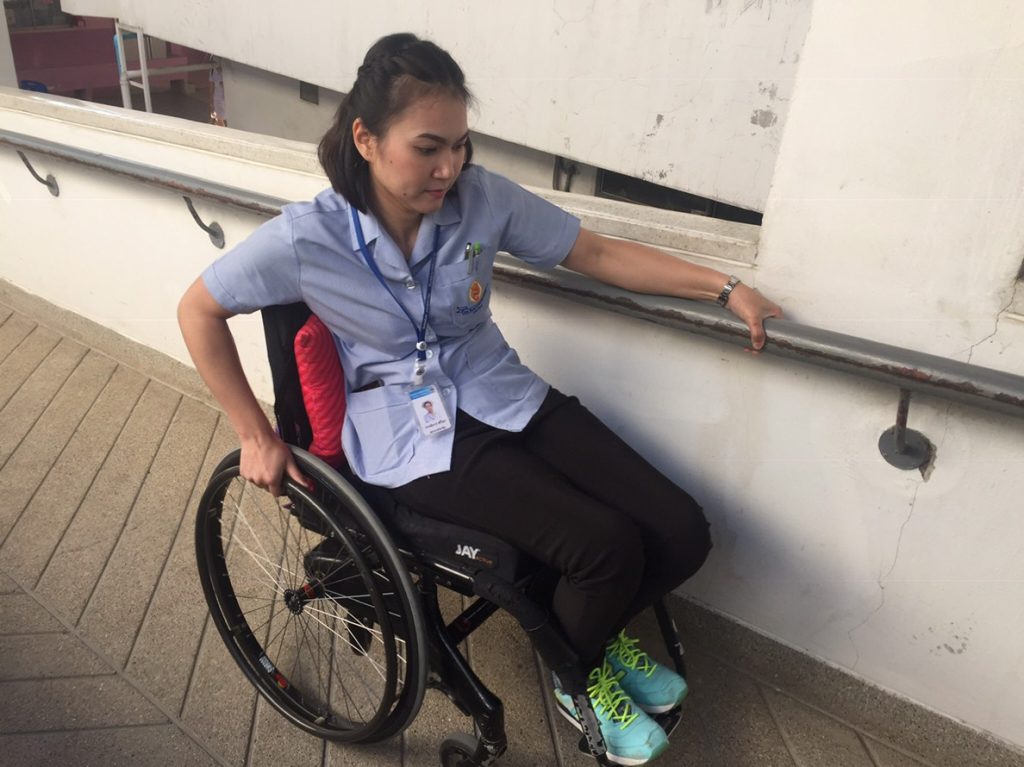 Kannika "Yew" Sriwija, 26, was a nursing student with one month left before her graduation when her life was turned upside down by an accident that paralyse the lower half of her body. The year was 2016. She has to quit college and spent over a year recovering. She Told CityNews that it was a devastating time. While at home she struggled to find a motive to get out of bed for the first six months. After which she started her occupational therapy at San Sai Hospital until she was able to live a normal life in a wheelchair. Yew explained that during that time she got to meet with other disabled persons who were able to continue their lives and told her of their own struggles. That was when she was inspired to start a Facebook page telling her own story in hopes of inspiring others who are struggling.
During her treatment, she also volunteered to work with the hospital as a consultant to other patients. Yew was then motivated to continue her education. With the support from the hospital and with the blessing from Her Royal Highness Princess Sirindhorn, she was able to do so. And on November 29th, Yew attended the graduation ceremony. Her story which she shares on Facebook page has gone viral receiving overwhelming praises from people across the country.
Dr. Chalathip Suewattana, Yew's physician revealed that she saw the potential and determination when she decided to have Yew volunteer in hospital work, which she has done "excellently." Yew is now working full time at San Sai Hospital.