CityNews — On Thursday, 24th April, a body of an infant was found floating in a gutter near the Chang Phuak police station.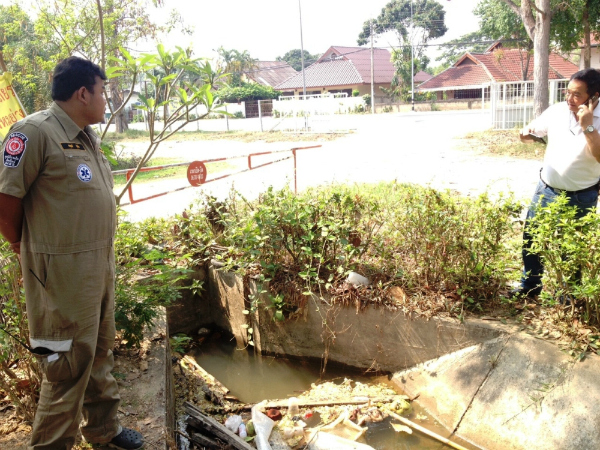 At 10 p.m., Chang Phuak Police received a call about an infant's body found dead in the gutter near Fahsai Restaurant, Tambon Chang Phuak, Amphur Muang, Chiang Mai.
The scene of the discovery was a small gutter near the entrance of Suanluang Rama 9, where the officials and Chiang Mai Ruamjai Rescue Unit found a dead infant boy floating, with flies swarming on his tiny body.
They took the body to Department of Forensic Medicine at Maharaj Hospital. Chang Phuak Police are searching for the baby's mother, who they presume is a teenager who got an abortion and discarded the body.