CityNews – Anucha Setsathien, the Secretary-General for the National Institute for Emergency Medicine (NIEM), has caused public concern after stating that joss sticks can increase the risk of developing cancer.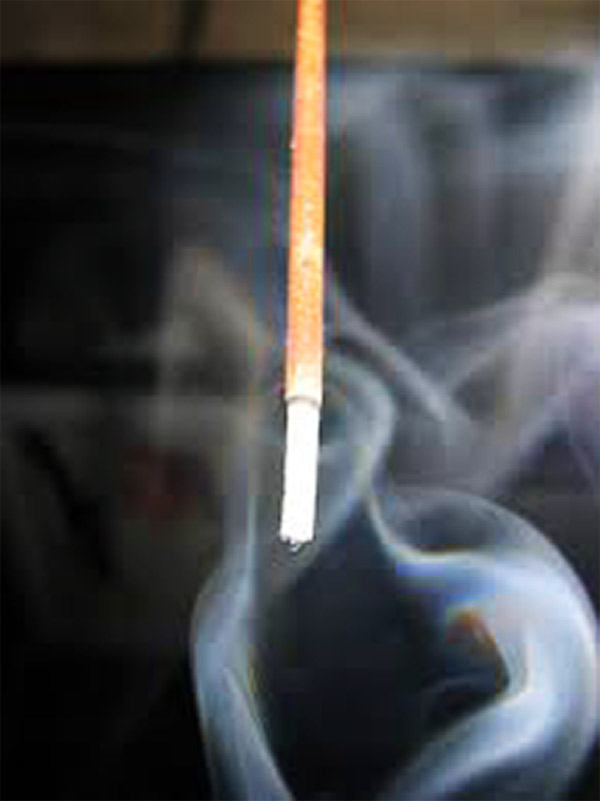 The sticks, that are routinely used in Thai religious ceremonies, and also burned regularly next to spirit houses that are a ubiquitous feature in Thailand, releases toxic smoke when lit, said Anucha.
He explained that the sticks, when burning, release benzene, formaldehyde, and butadiene, which are proven to be carcinogenic when inhaled by humans. He added that if people already suffer from respiratory problems they should avoid the sticks altogether.
Anucha encouraged the public to call a hotline, 1669, if respiratory problems worsen after inhaling incense stick smoke.
This is not the first time the public have been warned about the danger of smoke inhalation from incense sticks. A 2008 study of temple workers in Thailand revealed that joss stick smoke could result in certain cancers, and that burning joss sticks was as dangerous as smoking cigarettes. The temple workers who took part in the study were found to be carrying dangerous levels of carcinogenic substances, much higher than the average person.