CityNews – On Saturday, 17th May, at 8.20 a.m, police officers from the Chiang Mai Immigration Bureau received a report that the Jitkam Karaoke bar in the Chiang Mai Land village is being used as a hiding place for illegal immigrants.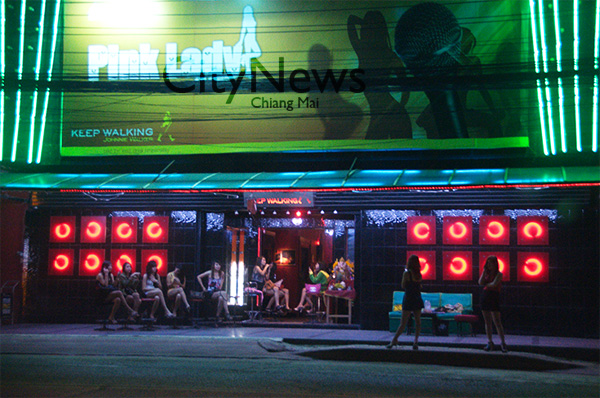 A karaoke bar in Chiang Mai.
The officers proceeded to round up 32 illegal immigrants found on the premises, 11 of whom were females along with 21 males. They also arrested Boonlerd Chanwanichakul, the owner of Jitkam Karaoke.
Preliminary investigation shows that Boonlerd, along with some other men who worked for him, brought the immigrants from Mae Suai in Chiang Rai and smuggled them to the karaoke bar.
The immigrants were apparently hiding there waiting for business owners to come and hire them to work in various businesses in Chiang Mai. The commission for this sort of deal is is 4,000 -5,000 baht for each immigrant handed over to a business owner.
Boonlerd and his men are accused of helping the immigrants stay in Thailand without legal permission. Investigations are ongoing.