CityNews – Yesterday afternoon, March 25, Chiang Dao local authorities, militaries, police, and forest officials arrested two smugglers at a checkpoint in Chiang Dao district.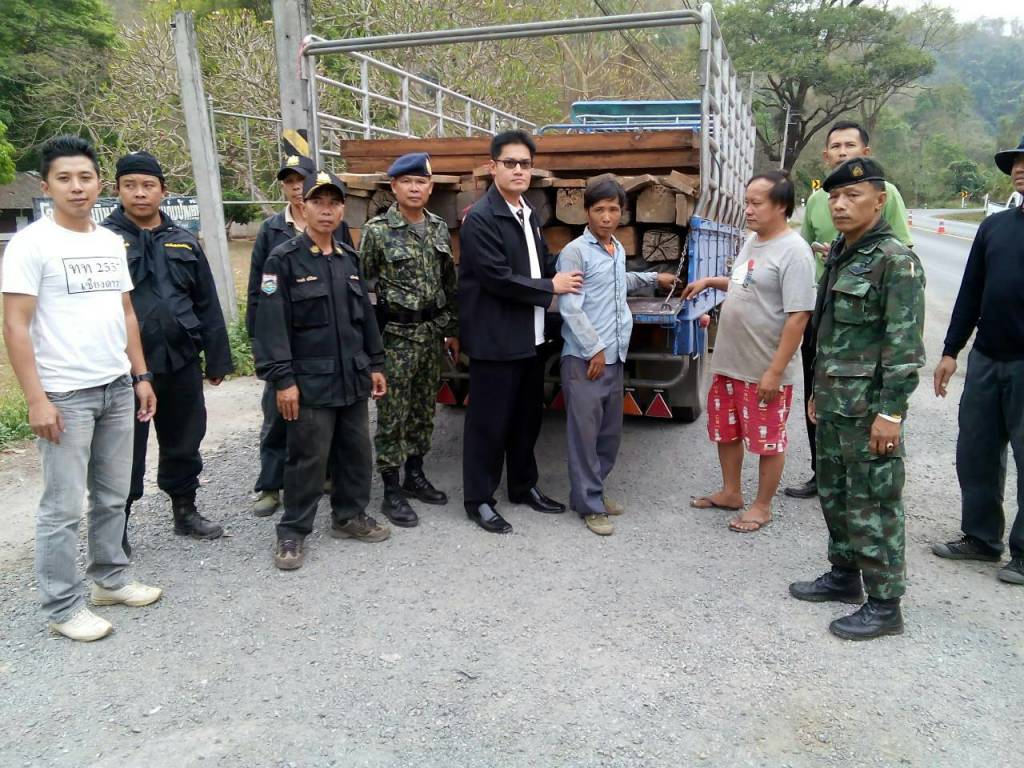 The smugglers were identified as Natchanon Sriwichai of Chiang Mai's Inthakin sub-district, and Lone Ngin, from Burma.
Officials seized lumber boards hidden in a six-wheeled truck.
The smugglers confessed they were hired by businesses in Chiang Dao to transfer the products of illegal logging to customers in Mae Taeng district, leading to another investigation.
The officials went to raid a house in Chiang Dao sub-district, where the smugglers loaded illegal lumber. The house belongs to 55-year-old La Boonruang and her son Pradit, aged 34.
After the raid, officials found 17 yaba pills, a number of lumber boards, three guns, nine bullets, and other equipment, and seized them as evidence.
La and Pradit admitted to the possession of all items. All parties involved currently await prosecution.