CityNews – A house in Ornsirin village, Nong Han sub-district was raided following a tip-off that it was running an illegal clinic last Monday.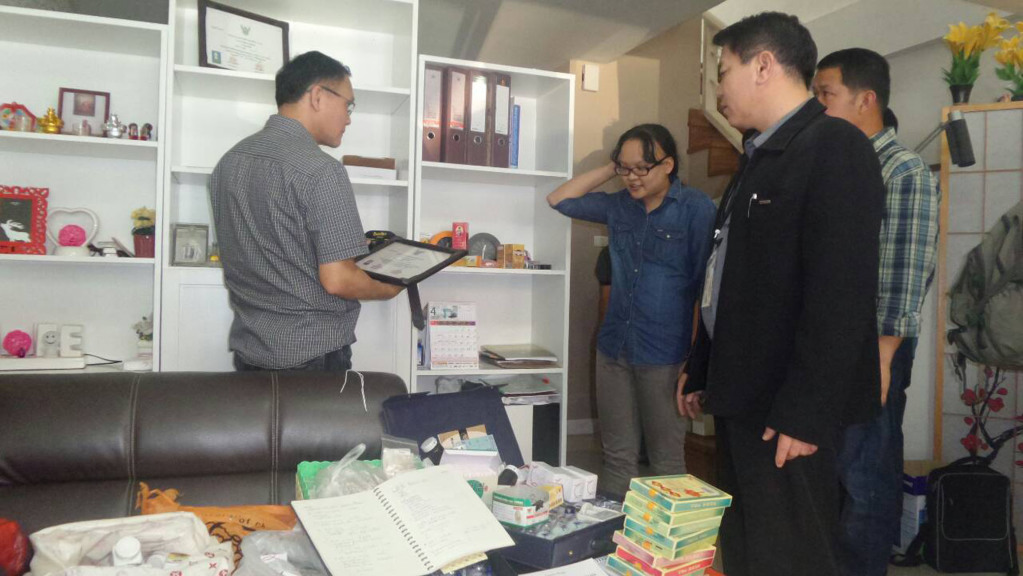 A tip-off claimed that the clinic dispensed foreign medicines without labels or Food and Drug Administration stamps.
Officials discovered body scanning machines, Thai and foreign medicines, acupuncture equipment and various other medical tools.
28-year-old Wimon Hansungnern was arrested for operating the clinic without permission and without a medical license.
The clinic had been open one year before the raid. All evidence was seized.
Wimon told the police that she has a Bachelor of Science (Eastern Medicine) from Rangsit University. She later bought a body scanning machine for personal use.
After treating herself and her family with medicines successfully, she opened a clinic after her neighbours often asked her to treat them. She would charge 1,000 baht per treatment.
She also told police she had no idea what she was doing was illegal. She awaits prosecution.