CityNews – A terrible accident took place on Tuesday, May 20th, at around 1:30 a.m. where a car crashed into an electric pole near a power plant and literally split in half. One of its passengers died at the scene while the other was taken to the hospital.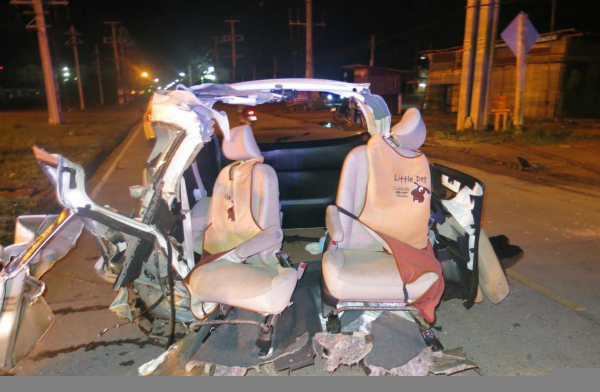 Lamphun Emergency Response Unit were alerted to the news of a car crash near the Nongpet power plant in Lamphun. At the crash site, the Lamphun Industrial Complex Rescue unit found a woman with some injuries to her chest and stomach. She received first aid and was taken to Hariphunchai Memorial Hospital. The other woman was found dead at the scene of the crash. Their vehicle, a white Honda Freed, was shockingly split in half after colliding with the pole.
The details of the crash is still being investigated by Lamphun police.
For more photos, visit CM108 Forum.