CityNews – A would-be thief is still at large despite his face being known to the Chiang Mai public from CCTV footage taken from a local mobile phone shop.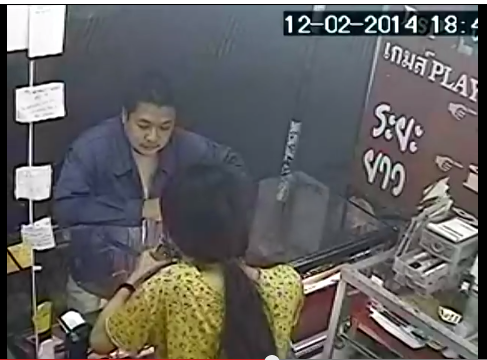 On February 12th, a man pretending to be a customer in a mobile phone shop was caught on video running off with a phone. Only an instant later an athletic female shopkeeper jumps over the display cabinet, and takes the would-be thief down to recover the phone. The perpetrator then got away.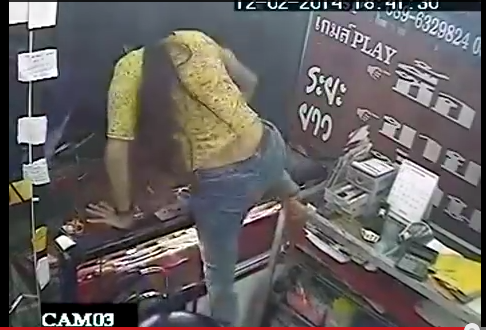 If you think you know the face, contact 089 177 0528. The YouTube clip can be found here.