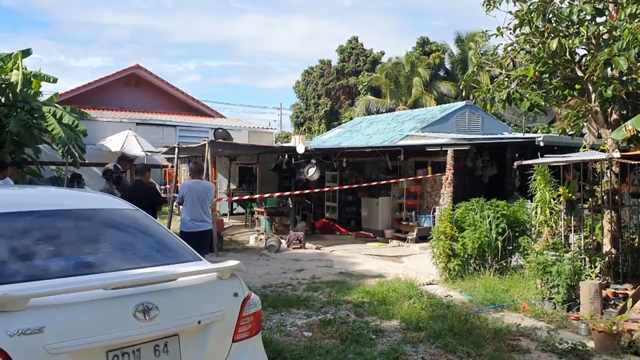 A 55 year old man from Sanpatong was found dead by his wife today in what police say is suicide.
According to the man's wife, Aranya Wiangdee, 47, her husband had his left leg amputated four years ago due to diabetes. He leaves home in a wheel chair but manages to use crutches around the house. Lately he had become severely stressed over financial debts, with debtors calling day and night to demand repayment.
She said that she found her husband's body next to his wheelchair and later learned that he had left a one hour farewell message to his daughter who is a doctor at a Chiang Mai hospital telling her of his problems and stresses.
Police say they found two knives near the body, one was used to slash himself and one to stab himself.