CityNews – Loei's Phu Rua district was hit by a hailstorm on the afternoon of Sunday, 16th March. Officials and village chiefs are claiming the 30-minute-long hailstorm was the worst to hit the province in decades.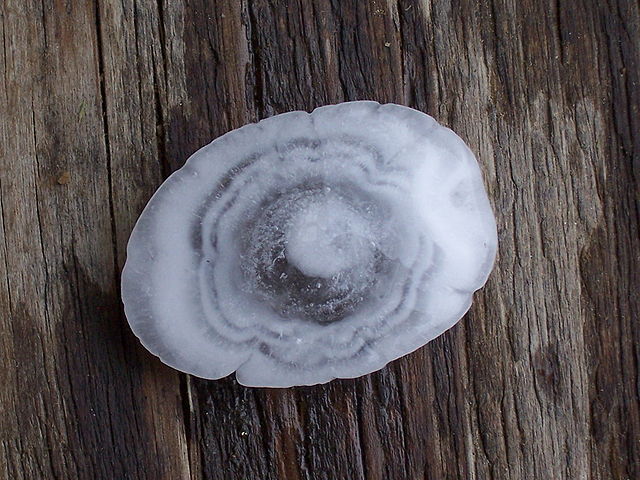 A large hailstone.
At around 2 p.m. hailstones began falling from the sky about half an hour after a heavy rain shower cleared up. Property, including ten small warehouses and the roofs of over 180 homes, were damaged by the ice pellets – some of which were believed to be as large as limes. Although no one was seriously injured, birds on poultry farms were killed by the hailstones because of lack of shelter, and many crops were destroyed on farms.
Last week, on the night of Friday, March 14th, the Phu Luang district of Loei also experienced a hailstorm, where the area's villages came under fire from the hard ice stones while they were asleep. Several electricity poles were also knocked down which caused electricity outages. Relief officials were deployed in the area to assess the damage caused to homes, and provide medical assistance to those injured by the storm.