CityNews – At 2 a.m. on May 10th, Mae Rim police were alerted to a fire at the Green Valley Golf course that destroyed 160 golf carts amounting to over 24 million baht in damage.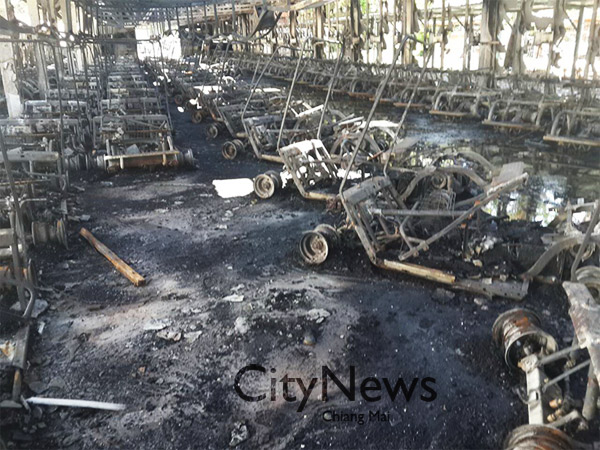 The municipality fire engine was called out immediately and arrived at the scene to find the security guard attempting to rescue as many of the carts as possible. 20 golf carts were saved before the fire engulfed the remaining part of the storehouse in around 30 minutes.
The security guard told police that he heard what he thought to be an explosion followed by a fire starting in the golf cart storehouse. Police and fire crews suspect that the fire started from the battery-charging outlet short-circuiting.
The golf course is situated close to a village where both Ex-Prime Minister Thaksin Shinawatra and Ex-Prime Minister Somchai Wongsawat have residences. However, the police doubt that this has any relation to the fire.