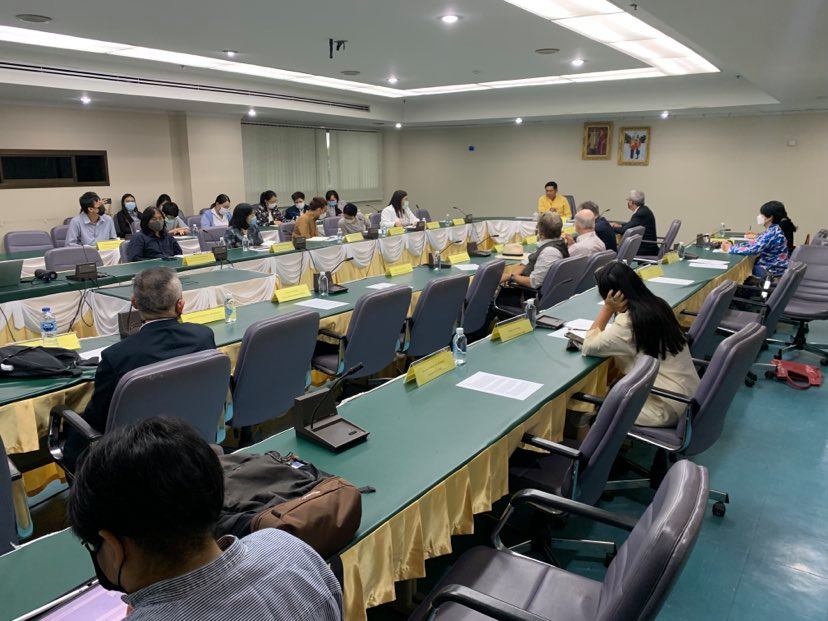 Honorary British Consul Ben Svasti presented the Chiang Mai Festival City project.
"Chiang Mai shares many characteristics with Scotland's Edinburgh," said Svasti, going on to compare the cities' culture, geography, language and many other features.
The aim is to hold the annual open access event next year, using this year to develop and market the brand. The festival will not be centrally managed, but the city will act in the role of marketing and promotion as well as facilitate and coordinate. The aim is to promote local creative economy, encouraging the public, the private and all sectors to contribute and participate.
"We have already been in talks with the organisers of Edinburgh Fringe Festival," said Alex Soulsby, Creative Director of Artist Residency Programme at Prem Tinsulanonda International School. "They have said that they are happy to come out to Chiang Mai and work with us. The feasibility and advisory team who will visit Chiang Mai consists of leading experts from the UK/international arts and cultural sector. Every member of the team has worked at the most senior levels in, with and for the Edinburgh fringe, including Kath Mainland CBE who, for many years, was the senior Artistic Director for the festival itself".
"It will be a festival with natural selection of and equal access for artists abs performers," continued Svasti who said that the one month Edinburgh Festival had 300 locations host 3,000 shows totaling 50,000 performances from 62 countries each year.
The proposal is to hold the event only in the old moated city.
Svasti said that this event could put Chiang Mai on the world map, and if it follows the Edinburgh success model, could bring in over 4 million tourists and generate up to 22 billion baht annually.
"We are a creative and cultural city," continued Svasti. "This is a natural fit."
A committee will be set up to develop this idea further and eventually oversee the realisation of the festival.
Deputy Governor Rattipon Naradisorn tasked with Svasti to form a working committee and begin to put a number to a budget and conduct a feasibility study.
Svasti said he has formed a small working committee with academics at Chiang Mai University who will spend the next two months preparing data and readying information in support of the arrival of the Edinburgh team.
The aim is not just to hold a one month annual festival, but to make Chiang Mai a city of festivals with multiple events throughout the year.
Present were representatives of the Provincial Administrative Office, the municipality, TAT, researchers from Chiang Mai University, the British Council, which also offered to access funding in support of the event, and Citylife, which first proposed this idea in a 1997 editorial. At the time the idea was similarly of interest by all departments, but the Asian crash put an end to that project.